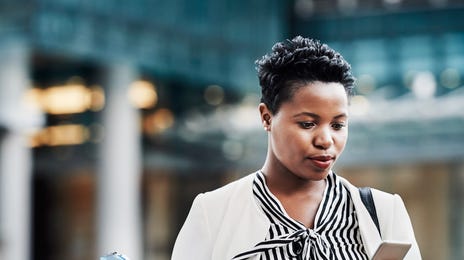 Bosch & Berlitz
Berlitz has the resources, expertise, and course options to elevate your language and communication skills, strengthen your cultural competency, and give you a competitive professional edge.
For nearly 140 years, Berlitz has established itself as a global leader in quality language, communication, and cultural training. Through its global scope, the trusted Berlitz Method®, customizable instruction options, and experienced instructors, Berlitz consistently achieves the goal of producing successful and satisfied customers.
About Berlitz
In order to ensure program quality and to enable you to meet your goals effectively, Berlitz has developed the Berlitz Learning Cycle.
To start, we assess your needs and abilities in order to place you in the appropriate level. Your instruction will be adapted to suit your individual learning style. As you progress through your program, you will receive regular feedback and counseling. At the end of your course, a final level check and certificate of achievement will mark your accomplishment.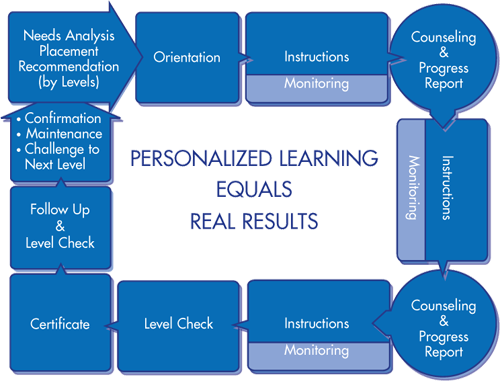 All Berlitz language programs have standardized proficiency levels, which allow us to measure your existing abilities and track your progress. We determine your current proficiency level before you begin your course, and as you progress, we assess your skills before advancing you to a higher level.
In general, most students can achieve one Berlitz proficiency level with 45 hours of instruction.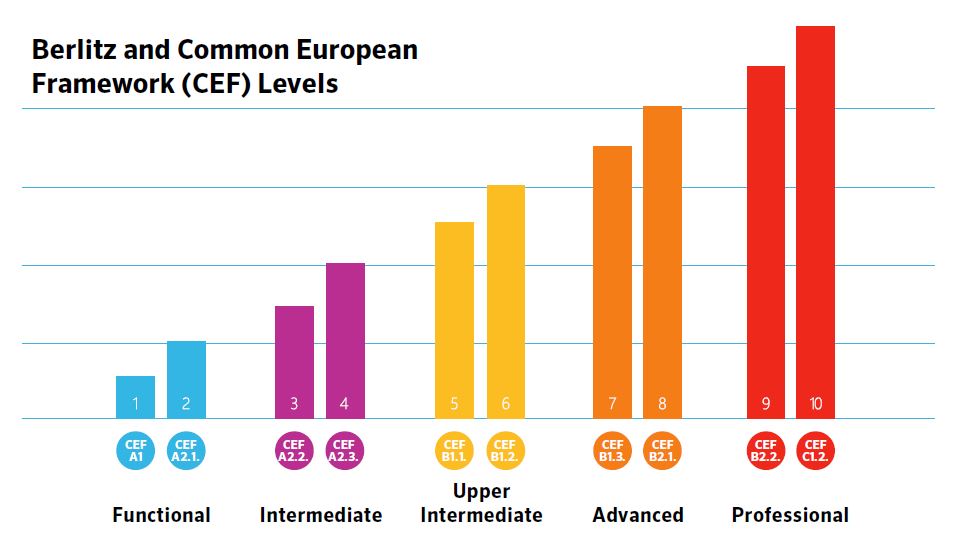 Functional Ability
Level 1:
Knowledge of language is sufficient to communicate in a very limited way, with the simplest oral and listening tasks and situations.
Level 2:
At the functional level, you have a basic command of the language needed in a limited range of simple, routine, and familiar tasks and situations.
Intermediate Ability
Level 3:
You can handle most uncomplicated communicative tasks and routine social and work situations. You can follow the general meaning of a conversation about familiar subjects.
Level 4:
At the intermediate level, you are able to refashion and combine learned material to meet your immediate communication and learning needs. You can comprehend information on familiar topics in contextualized settings and produce sustained conversation with others on an expanding variety of general topics.
Upper Intermediate Ability
Level 5:
You can, to an extent, initiate, sustain and conclude most routine communicative tasks for personal and work needs.
Level 6:
At the upper intermediate level, you have assimilated the essentials of the language. You can communicate competently and comfortably in many professional and personal contexts, and can find different ways of formulating what you want to express.
Advanced Ability
Level 7:
You begin to create with the language in more complex, cognitively demanding situations, and in conversations, and can deal comfortably with most subjects over the telephone.
Level 8:
At the advanced level, you communicate effectively and appropriately even in demanding oral tasks and situations, like conducting a meeting. You can participate easily in social and professional conversations, and can deal comfortably with most subjects over the telephone.
Professional Ability
Level 9:
You communicate effectively with various audiences on a wide range of familiar and new topics to meet most personal, academic, or professional demands—including many which presume experience in public speaking and critical listening.
Level 10:

At the professional level, you have full command of the language. You understand and can use virtually all linguistic structures as well as a range of vocabulary items as broad and deep as that of most educated native speakers. Communication is fluent, appropriate, and well organized—you develop ideas in speech clearly and coherently.
The most effective way to learn a new language is with frequent, intense, immersive blocks of instruction, rather than with instruction spread out over a long period of time.
Intense instruction enables you to reach your goals more quickly. You will forget less between lessons and spend more time on learning new material. You will not need to devote as much time to reviewing concepts you have already learned but may have forgotten over time.
Berlitz offers intense instruction not just because it is the best way to learn a new language, but because we value your time and want to ensure you achieve your goals as quickly and efficiently as possible.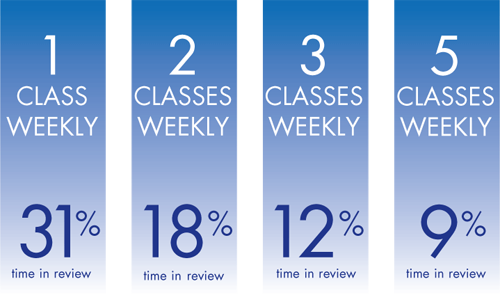 Berlitz Virtual Classroom® Small Group
Berlitz Virtual Classroom® Small Group provides a shared learning experience with a small group of students (max. 6 people) at your skill level. This is a live, online language learning resource that allows you to learn in the comfort of your home or your office. It is not a passive self-learning platform; you will be guided and motivated throughout your learning experience by knowledgeable instructors in real-time. It is convenient, cost-effective, worry-free, and comes with consistent reporting so that you and your employer can seamlessly track your progress.
The benefits of BVC training: accessibility and flexibility:
Technological advantages to reinforce learning: The possibility of recording sessions and sharing applications, among others.
Fast results: The Berlitz Method® combined with the application of new technologies guarantees rapid learning.
Easy to use: The learner simply needs a computer with an internet connection.
Oriented to a global world: Personalized classes bringing together team members from different locations into the same group.
Get started
Registering for the Bosch Virtual Small Language Program is simple! Follow these 3 steps:
This online placement test assesses passive language knowledge and provides a preliminary assessment of your language ability. It will evaluate reading and listening skills and will take about 15 minutes to complete. You will receive your results instantly upon completion of the test.
Note: This step is required before registering for your program. Beginners with no previous knowledge or experience with the language may skip this step and register for the Functional 1 (F1) level.
Berlitz language assessment results are emailed to the Bosch Training Center (BTC) every month. Once there are enough participants to run a course, you will receive an email from the BTC, notifying you that it's time to register for your course via HR Global.
Minimum of 4 students required to open each class. Maximum 6 associates in each class. Students will be notified if placed on a waitlist. Course materials will be sent upon course confirmation.
**Please note: it may take some time to collect enough enrollment to run a virtual language course. If you have questions during this time, please send them to either BTC.NA@us.bosch.com or HRServiceUS@US.bosch.com.
Once you receive an email notification that your class is available for registration:
Click on My Learning / CptM
You can find the training by typing 'virtual language' in the search box
Click 'See Offerings' and register accordingly
If you require assistance with adjusting your HR Global time zone settings, please visit this blog post in Bosch Connect.
If you do not have access to HR Global, please contact HR Service: HRServiceUS@US.bosch.com.
Global Cancellation Policy
Participant cancellations less than 28 days before the training date are responsible for 100% of the seminar expense.