Berlitz has the resources, expertise, and course options to elevate your language and communication skills, strengthen your cultural competency, and give you a competitive professional edge.
For nearly 140 years, Berlitz has established itself as a global leader in quality language, communication, and cultural training. Through its global scope, the trusted Berlitz Method®, customizable instruction options, and experienced instructors, Berlitz consistently achieves the goal of producing successful and satisfied customers.
Get started
Choose your region below to see the programs available.
About Berlitz
In order to ensure program quality and to enable you to meet your goals effectively, Berlitz has developed the Berlitz Learning Cycle.
To start, we assess your needs and abilities in order to place you in the appropriate level. Your instruction will be adapted to suit your individual learning style. As you progress through your program, you will receive regular feedback and counseling. At the end of your course, a final level check and certificate of achievement will mark your accomplishment.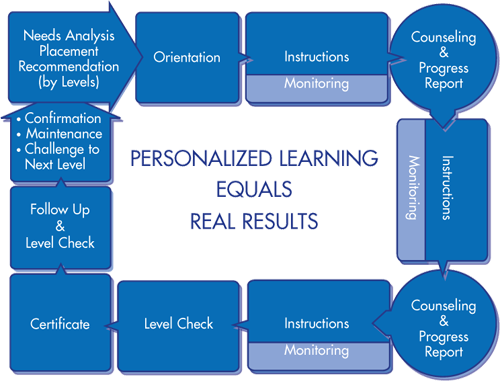 ExxonMobil & Berlitz Proficiency Level Descriptions & Correlation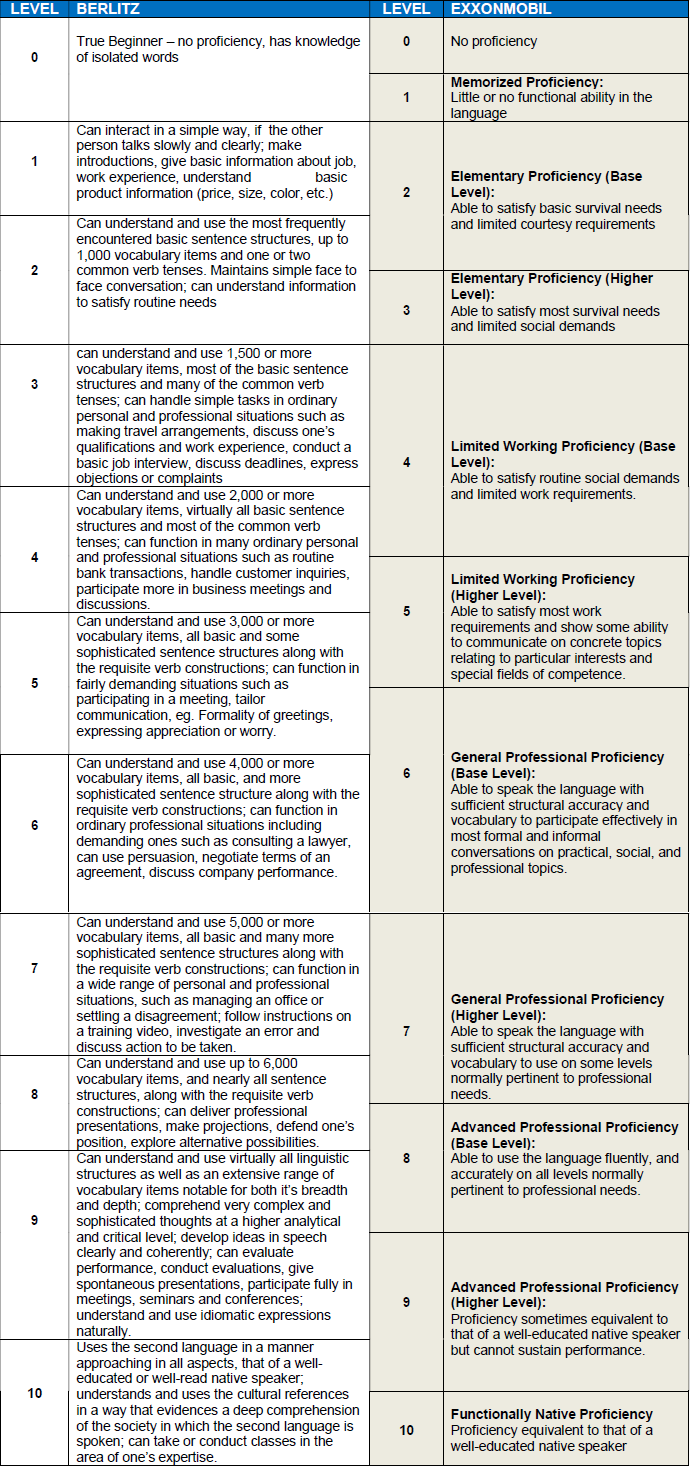 The most effective way to learn a new language is with frequent, intense, immersive blocks of instruction, rather than with instruction spread out over a long period of time.
Intense instruction enables you to reach your goals more quickly. You will forget less between lessons and spend more time on learning new material. You will not need to devote as much time to reviewing concepts you have already learned but may have forgotten over time.
Berlitz offers intense instruction not just because it is the best way to learn a new language, but because we value your time and want to ensure you achieve your goals as quickly and efficiently as possible.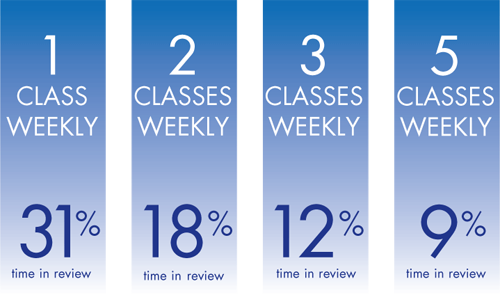 To request a course by phone, please call us at the numbers below: