From registration to teaching Mercedes-Benz employees new language skills, Berlitz has made every step of the enrollment and training processes as easy as possible for human resource professionals.
We've customized this webpage exclusively for Mercedes-Benz HR staff members. Everything you need to know to answer employees' questions about the training and then sign them up is just a click away.
With Berlitz, learning a new language has never been easier. Now, HR's role in helping employees improve language proficiencies, enhance communication skills and boost cultural competence is also easier than ever.
Recommended Programs for Mercedes Benz Employees
Berlitz offers flexible programs to meet employees' needs and schedule. Training is personalized to their learning style, with teaching offered in-person and online. Your employees can learn anytime, anywhere. The programs will give them practical skills in communication that can help them succeed anywhere in the world.
Language & Communication Training Programs
Choose a language program to meet your goals and fit your schedule
Pick the Berlitz program that best fits your needs, goals and schedule. No matter your preferred learning style or availability, you can learn a language the way that works best for you and builds your proficiency.
Learn Online. An immersive online experience lets you learn in your preferred method. Learning is available 24/7. Our knowledgeable instructors virtually guide you face-to-face throughout your personal learning journey, ensuring you get the most rewarding experience possible.
Learn In-Person. Prefer to interact with an instructor in-person? Our dynamic, in-person classes allow you to work alongside our expert instructors and other students.
Self-Study. The self-study option is an online toolkit with lessons and activities customized for your personal learning objectives—it's there whenever you want it.
This immerses you in the language and culture from day one, leading to faster results and a significant return on investment. The Berlitz proprietary approach to learning a language produces unparalleled results. This option is available face-to-face only to ensure fast results.
Fastest way to learn a new language. This accelerated, effective and customized program focuses entirely on you. The five full-day, intensive course completely immerses you in the target language with Berlitz instructors who have extensive experience teaching the language in the context of how you need to use it.
Improve communications in social and business contexts. Learn to communicate from basic social encounters to more complex business interactions. Your program is customized to include specific business terminology and any other special requirements to reach your goals. You'll be prepared to use your new language with self-assurance in record time.
This is the ideal program for anyone who wants to learn at their own pace and on their own schedule.
One-on-one instruction. You'll receive one-on-one instruction using customized content with the added benefit of convenient, flexible scheduling. You'll receive complete, undivided attention from a highly-trained, native-fluent Berlitz instructor using the conversational Berlitz Method.
Listen and speak the new language. The individual nature of Private Instruction allows ample opportunity for conversation, comprehension and practice. You'll spend approximately 50% of your time listening and 50% of the time speaking. Vocabulary is customized to include specialized business terminology. You can progress at your own pace and achieve success at your convenience.
Learn a language with other Mercedes-Benz employees who share the same needs, goals and objectives.
Learn with your peers. Group Instruction is tailored to the needs of a group of team members who have similar proficiency levels. Content is customized to industry-specific terminology, business presentations, meetings and industry-related communications.
Interaction coupled with individual attention. Group sizes typically range from 6 to 10 members. Small groups permit lively interaction and plenty of individual attention. Highly-trained, native-fluent instructors guide the group through each lesson and ensure each person is working toward his or her language goals.
Learn a language using self-study e-lessons that are available 24/7.
Easy to use platform, available anywhere. Take advantage of maximum flexibility to learn a language at your own pace. This award-winning online platform provides e-lessons and activities adapted to your proficiency level and personal learning objectives to keep you engaged.
Learning geared to your proficiency level. You'll complete an online audit at the start of your program to determine your level and language needs. Regular mini-tests will show your progress as you advance in the program. CyberTeachers features a wide range of training media, such as emails, videos, mobile phone applications, podcasts, community chats and more. If you're learning a language to support your career goals at Mercedes-Benz, we can tailor the content for your position and business sector. This option is available in English, French, Spanish and German in 1, 2 or 3 year subscriptions.
Boost your learning with options designed to meet your personal needs. You must enroll in the CyberTeachers program to purchase these add-on options.
Conversation Coaching. Telephone or Skype lessons complement CyberTeachers for those seeking instructor-led lessons with minimal scheduling notice. The easy-to-use CyberTeachers platform lets you schedule lessons in 30, 60 or 90 minute increments and can be rescheduled up to 6 hours in advance of the lesson time. Conversation Coaching can be added to any CyberTeachers license in increments of 10 lessons.
English LIVE. This tutor-assisted version of CyberTeachers is available in English only. It features unlimited access to a tutor via chat and video five days a week, 24 hours a day. In addition, you can participate in unlimited instructor-led, theme-based virtual group classes. English LIVE can be added to any 12-month English license.
Geared toward non-native English speakers, this program helps you build on your existing proficiency of the English language by developing new business communication skills.
Improve business language skills. It's important to be able to express your ideas with impact and the appropriate style in a multicultural business environment. The Berlitz Business Communication Skills program equips non-native English speakers with the skills needed to become effective leaders in today's global business environment, including overcoming existing barriers that prevent you from effectively conducting business in English.
Core focus areas include:

Presentations
Meetings
Negotiations
Virtual Communication
Management Communication
Human Resources
Leadership Communication (advanced)
Group face-to-face:
Duration: TBD
Pricing: $65/unit for 60 units. $100 group registration, $179 per student for CyberTeachers and materials. $10/lesson travel fee
Private face-to-face:
Duration: TBD
Pricing: $52.50/unit for 42 units. $100 registration, $179 for CyberTeachers and materials. $10/lesson travel fee
How to share Berlitz program benefits with your employees
Berlitz offers the fastest, most effective way to learn a new language—students start speaking a new language in just one week. Here's how Berlitz can help Mercedes-Benz employees:
Your lessons are conducted in the target language from day one and each activity focuses on a specific learning goal tailored to your needs.
Language is presented in the context of real-life situations rather than academic translations or grammar rules—no obscure phrases that aren't useful in the real world.
Your instructor guides you through a process of practice and presentation to help you quickly absorb what you've learned and progress to the next level.
Berlitz incorporates cultural understanding into language learning to help people more effectively use their language skills in social and business situations.
Learning with Berlitz follows a cycle that ensures fast and efficient progress.
The process starts with an evaluation of your language goals and proficiency level so that we can recommend the most effective program for you.
Throughout your program, there are regular milestones where you can check to see if you're on track and access any extra support you might need on your learning journey.
Berlitz will regularly measure your understanding and skills to see how you've progressed and when to move to the next level. Berlitz even provides a certification of your achievements.
The Berlitz approach ensures you are continuously improving and don't get stuck along the way.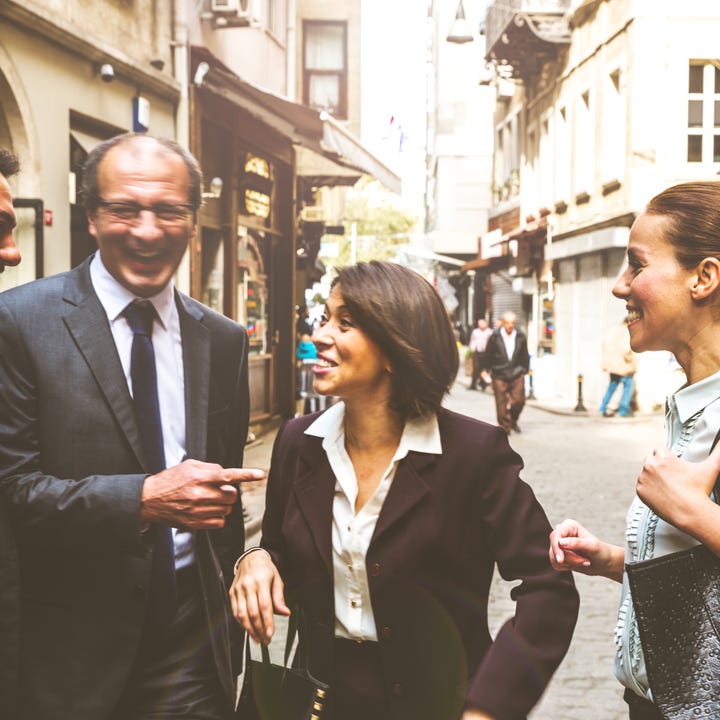 About Cultural Training
Reinforce language learning through cultural training
Creating a culturally agile organization can be a daunting task, yet smart business leaders know that effective communication across cultures can improve the cohesiveness of a company like Mercedes-Benz. Berlitz can help you create an environment for greater cultural understanding and awareness so teams, regardless of location, can more efficiently work with one another to drive productivity and improve communications.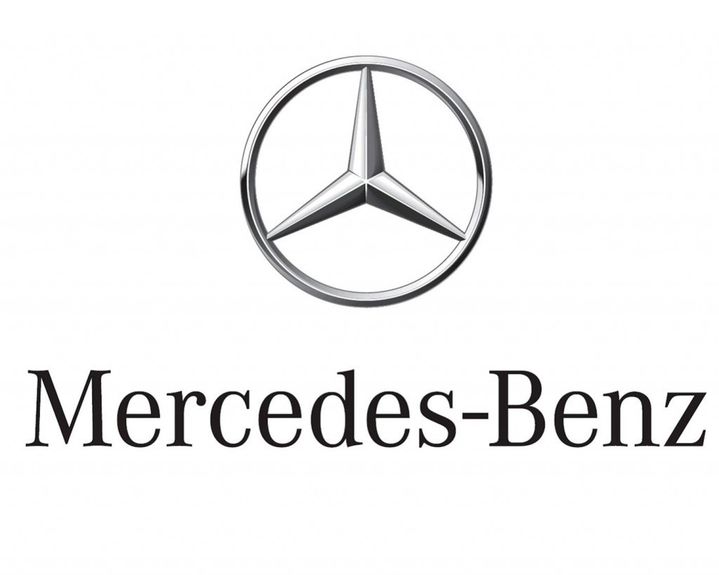 Cultural Training Programs
Benefit from cultural training that supports living and working in a new culture. The delivery platform may vary by program.
Berlitz International Assignment programs. These programs are customized to prepare assignees and their families for living and working in a new country. They minimize culture shock and adjusting to a new culture by developing the communication skills necessary to be effective in the global workplace. Programs are practical, encouraging hands-on learning through the use of videos, discussions, exercises, role-plays, self-assessments and the creation of action plans.
International Assignment Program. Designed for individual employees and their spouses, partners and families, this learning is delivered face-to-face. Programs are uniquely designed to support the successful transition of expatriates and their families from their home country to their host country. Half-day, one- or two-day options are available.
Repatriation Program. This program supports the successful adaptation upon returning home by creating an action plan to readjust quickly. It provides current information on the home culture, strategizes for ways to utilize newly-earned skills and examines how cultural value differences will manifest themselves in the new work environment. One-day programs include lunch and program materials.
Youth Program. Geared for children ages 7 to 17 years old, the program helps kids cope in a positive way through a greater understanding of life in the new culture with a focus on daily living information, the school system, making friends, continuing with hobbies or sports and whatever specific concerns the child may have with the move. This is separate from adult programs and includes age appropriate materials. The one-day program (6 hours) includes lunch and program materials.
Cultural Coaching. This coaching for global executives identifies and focuses on behavioral styles to increase your ability to effectively lead, manage and communicate with international customers, colleagues or teams. The hourly program is available via face-to-face or virtual delivery.
Cultural Fast Track™. A blended solution, this program offers short- or long-term expatriates and their spouses or partners, frequent business travelers, and rotational employees the flexibility to access their cross-cultural training at their convenience. The track integrates online self-study modules with a live virtual trainer for 2 or 4 hours of coaching, ensuring specific concerns and questions are answered.
Cultural Navigator® self-study program. This internet-based self-study tool provides 24/7 access to International Learning Path and country guides. It's available with a 12- month license.
Enhance your cross-cultural communication skills and broaden your perspectives. These programs and workshops offer Mercedes-Benz employees the opportunity to learn strategies, techniques and approaches to lead more effectively in international business situations. They address solving problems, making decisions and managing knowledge in the global marketplace. The delivery platform may vary by program.
Intercultural business skills: country specific. This assists professionals who conduct business with colleagues from other countries. It helps them optimize their cross-cultural skills and effectiveness by increasing their knowledge of business, social and market cultures. You'll explore the cultural background of your colleagues and their business practices. On the basis of this knowledge, you'll develop critical skills that are practiced in the context of building relationships, teamwork and collaboration, exercising leadership and managing performance.
Global perspectives in a multicultural workplace. The program demonstrates the impact of culture on building relationships, business culture, effective communications, management styles and team effectiveness. The design is pragmatic and based on real challenges identified by participants prior and during the program. Challenges are reviewed and framed within a non-threatening model that results in common insights and understanding. This, in turn, is applied as a working model to provide participants with the opportunity to develop the requisite skills, individually and collectively, to address challenges within and outside the team context. This program focuses on regional differences and overall cultural communications and competency skills.
Team building. In this program, you'll gain the necessary knowledge, mindset and skills for more effective multicultural teamwork. Building effective teams is especially challenging within a multicultural environment. Successful team leadership in one cultural context may appear ineffectual in another because of culturally-based assumptions and expectations. Roles and responsibilities of team members vary based on corporate culture as well as local culture's preferences and orientations. You'll benefit from practical insights on how culture impacts the team process, acquire effective multicultural leadership and management skills, use tools for modeling flexible and resilient communication processes, and explore best practices for participating in global teams.
Does it work?
Well, hear what others are saying:
"Berlitz has proven to be an extremely reliable global training partner, who guarantees high quality in planning and implementation and at the same time reacts quickly and flexibly to new requirements. In our cooperation we highly appreciate the customer orientation and the smooth communication with the Berlitz team. We look forward to our further cooperation which will surely expand to new topics and locations."
"As a further training partner, Berlitz offers our company expert and professional teaching–including on topics specifically tailored to our requirements and needs. In addition to Berlitz's reliability and flexibility, we value the excellent support we are given with planning and organizing the training measures."
"We opted for the CyberTeachers e-learning platform as the perfect complement to our existing face-to-face language learning, as it allows our staff to work on their language skills independently and according to their individual needs. The CyberTeachers learning tools are especially helpful and are used a lot–for instance, to assist our employees with writing emails and letters in the foreign language. Overall, the good coordination of face-to-face and online language teaching is a major advantage of working with Berlitz."
"Berlitz tailors its wide array of language teaching options to our requirements and assists and advises us professionally at all times, both at the preparatory stage and at the teaching stage. They also always find a solution when challenges arise. Our participants are impressed by the teaching quality."
About Berlitz
Berlitz offers the fastest and most effective way to learn a new language, providing flexible programs that give you practical skills in communication that can help you succeed anywhere in the world. As a pioneer in language and intercultural communication for over 140 years, Berlitz uses innovative techniques to help you learn through flexible programs taught in-person and online where you'll cultivate life-changing skills that can lead to enriching global travel, increased career opportunities and greater confidence. Berlitz courses give individuals, families, and business leaders the skills and cultural awareness to engage confidently with people around the world.
Our vision is to connect global communities and enrich lives through cultural understanding and language. Our mission is to empower customers to achieve their goals in a global environment by providing individualized tools and solutions that give them language, communication and cultural competence anywhere in the world.
What we believe in
The most effective way of learning is learning from people and with people.
Intercultural competencies are key to successful communication in a global environment.
Immediate results and constant progress drive motivation and self-confidence.
Only by acquiring relevant skills can people become self-confident and unleash their full potential in life.
Our passion and commitment to client goal achievement engenders trust.
The cycle ensures you are always on track to achieving your specific language goals. With dedicated instructors and academic specialists, you have an entire team committed to your success and will guide you through your language journey.
How does it work?
To start, we assess your needs, goals and language proficiency to identify the ideal starting level. Your course is adapted to suit your individual learning style and objectives. As you progress through the program, you'll receive regular feedback and guidance to keep you motivated and moving forward. At the end of the course, a final level check and certificate of achievement will mark your accomplishment.
All Berlitz language programs have standardized proficiency levels that allow you to measure and track your progress. We determine your current proficiency level before you begin your course. As you advance, we assess your skills before you move to the next level.
Functional Ability
Level 1:
Knowledge of language is sufficient to communicate in a very limited way, with the simplest oral and listening tasks and situations.

Level 2:
At the functional level, you have a basic command of the language in a limited range of simple, routine, and familiar tasks and situations.
Intermediate Ability
Level 3:
You can handle most uncomplicated communicative tasks, and routine social and work situations. You can follow the general meaning of a conversation about familiar subjects.

Level 4:
At the intermediate level, you are able to refashion and combine learned material to meet your immediate communication and learning needs. You can comprehend information on familiar topics in contextualized settings and produce sustained conversations with others on an expanding variety of general topics.
Upper Intermediate Ability
Level 5:
You can, to an extent, initiate, sustain and conclude most routine communicative tasks for personal and work needs.

Level 6:
At the upper intermediate level, you have assimilated the essentials of the language. You can communicate competently and comfortably in many professional and personal contexts and can find different ways of formulating what you want to express.
Advanced Ability
Level 7:
You begin to create with the language in more complex, cognitively demanding situations and in conversations, and can deal comfortably with most subjects over the telephone.

Level 8:
At the advanced level, you communicate effectively and appropriately even in demanding oral tasks and situations, like conducting a meeting. You can participate easily in social and professional conversations and can deal comfortably with most subjects over the telephone.
Professional Ability
Level 9:
You communicate effectively with various audiences on a wide range of familiar and new topics to meet most personal, academic or professional demands—including many that presume experience in public speaking and critical listening.

Level 10:
At the professional level, you have full command of the language. You understand and can use virtually all linguistic structures as well as a range of vocabulary items as broad and deep as that of most educated native speakers. Communication is fluent, appropriate and well organized—you develop ideas in speech clearly and coherently.
The most effective way to learn a new language is with frequent, intensive immersive blocks of instruction rather than instruction spread out over a long period of time.
Intensive program schedules enable you to reach your goals quicker. You spend less time reviewing concepts you covered in your last lesson and more time building your language skills.
Berlitz values your time and wants to ensure you achieve your goals as quickly and efficiently as possible.