Have fun while improving your skills in French. These online language classes boast new topics and lessons each week. Your native speaker instructors are specially trained and will help you stay motivated while practicing conversational skills as well as grammar. The class is bookable on a 8 week basis and takes place once per week.

No language lessons are offered during the Autumn or Winter school holidays.

Please select your start date and schedule below.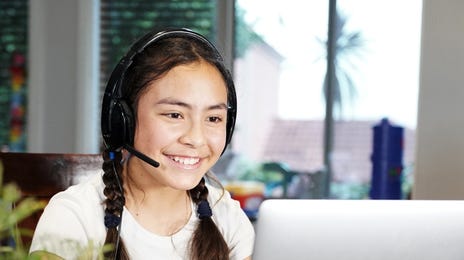 Online group language courses
Just bring language trainers and friends home! Bookable for 8 weeks.
Small groups with 4-6 students
Groupings based on learning years
16 lessons in 8 weeks
Once a day in the afternoon

Interactive lessons