In our online group courses, we prepare children and teenagers for the TOEFL Junior. Here, young people can learn easily via live lessons in the virtual classroom. Together with our trained native speaker instructors, students make rapid progress. These courses support learning in all the important areas, including reading and listening comprehension and reviewing and learning grammar and vocabulary (from A2 to B2), so that the exam will be a piece of cake.
Blended learning is our concept for successful language learning. In the self-study program, students learn at their own pace and with interactive exercises - completely online and accessible on mobile devices. What they learn in self-study is then put into practice in live coaching sessions with a Berlitz trainer to practice speaking actively, clarify questions, and specifically prepare for exam situations. Additionally, the children and teens benefit from practice tests that are based on official test specifications.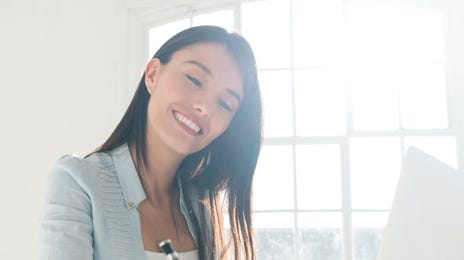 Benefits:
Small groups with high intensity
Very experienced exam preparation trainers
Targeted preparation based on model tests
Includes e-learning access for 3 months
What does you child/teenager need to participate?
Desktop or laptop computer with a reliable internet connection
A web browser: Google Chrome or Microsoft Edge
Integrated or external speakers or a headset
Optional integrated or external webcam
A quiet room where the student can concentrate
Tip: The language exam can be taken directly at Berlitz after the preparation course. Almost all of the Berlitz Centers in Germany are certified examination centers.
TOEFL tests are used for school and academic purposes, and are often demanded for Student Exchange Programs or by universities and academic institutions as an admission requirement. A distinction is made between the internationally widely used TOEFL iBT ("Internet Based Test") and the TOEFL ITP ("Institutional Testing Program"). Which of the two tests is required depends on the country and institution and should be clarified in advance. In addition, the TOEFL Primary and TOEFL Junior are available for school age learners.