Virtual group lessons - live from anywhere
Our Berlitz Online Group Language Courses offer you intensive language training and continuous progress in our virtual classroom. Over a 6 week period, you will improve your German language skills in a supportive group environment. The courses take place Monday to Friday from 9:00 to 11:15 or from 14:00 to 16:15.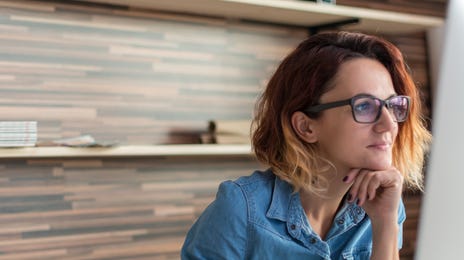 Benefits:
Daily intensive course
7 to 12 participants
Qualified trainers
Including material
Duration: 6 weeks
Your learning progress always in view
Alongside your live group lessons, we offer numerous online activities to help you prepare for and consolidate your lessons. Did you miss a class? The lessons are recorded for you to review. Log into your Berlitz account at any time and see what you have already achieved, as well as forthcoming topics. You will always be able to keep your learning goals in view.