Communicate successfully at work - your English training in the Virtual Classroom!
Meanwhile, digitalization is now well established in a wide range of areas of company operations. It is now expected that employees are able to work with these new technologies – and very often in English.
The objective of the course is the active use of the language in work situations at different levels - conversing with colleagues and customers, dealing with enquiries, correspondence, negotiations and meetings. You will be delighted by the rapid improvement in your language skills.
We would be happy to assist you in clarifying whether you are eligible for sponsorship (training voucher).
Your personal consultation
We will support you in your search for the right course and check your funding options. You can book a free consultation appointment or send us your questions. Consultation appointments can take place over the phone or online.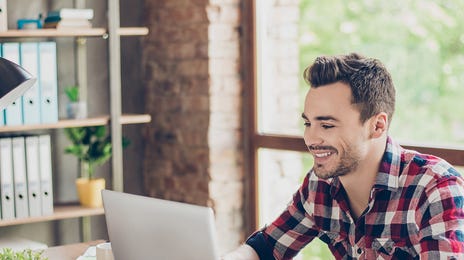 Advantages:
Individual Live Online training – highly efficient
The Berlitz Method: rapid learning progress and high levels of motivation, native-speaker instructors
Recognized by businesses - increases your job prospects
High levels of participant satisfaction: 1.71 rating
Wide variety of professional topics
Professional/expert student counselling
Our modular structure allows individual entry points
Your questions about subsidized continuing education
Contact us today with your questions. We will work together to find the course that suits you best. Your Berlitz team will get back to you shortly.