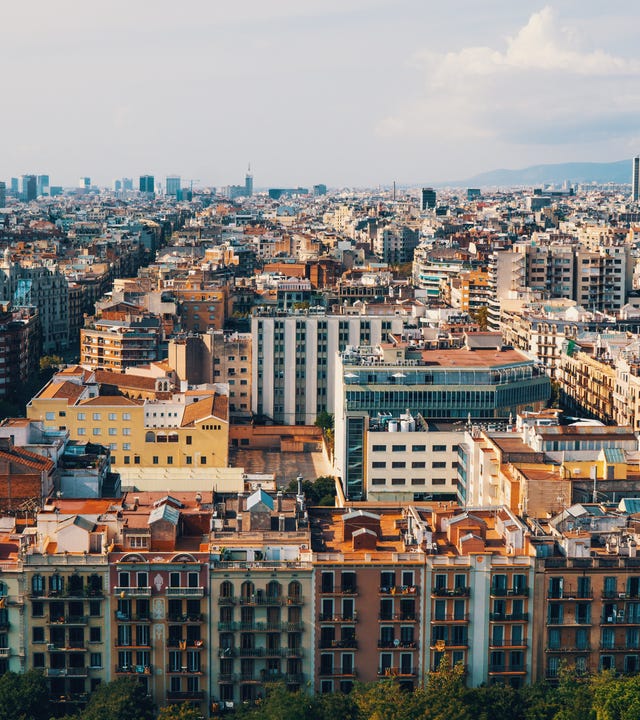 Barcelona Eixample language center
Address:
Avenida Diagonal, 382
Eixample, Barcelona 08037
Office Hours:
Monday to Friday

8:00 - 21:30
Why study with Berlitz Eixample
Speed: The Berlitz method is the fastest and most effective way to learn a new language.
Immersion: Berlitz immerses students in the language they learn, enabling them to achieve results quickly and with a significant return on investment.
Cultural understanding: Berlitz is the only language school in Eixample that teaches languages ​from both a social and professional point of view.
Flexibility: We offer maximum flexibility to all our students as well as companies by offering private or group classes face-to-face and online (or both). We have a solution for you, whatever your goals and budget.
Spanish courses in Eixample for expatriates, and foreigners: integrate easily by learning or improving your Spanish skills with the experts.
Continuing Education: Take part in exclusive seminars in the areas of management, project
management, coaching, leadership and more.
We can also evaluate your language level, at your request and without commitment. Come visit us, fill in the form below or contact us by phone. The team in Berlitz Eixample will be happy to welcome you.
Location of Berlitz Eixample
Our language center is located in Avenida Diagonal, between Bailen and Paseo de San Juan. There's plenty of parking nearby and you can arrive by Metro (L4, L5) or Bus (6, 33, 34). Visit our center and experience our passion for languages.
Languages available at Berlitz Eixample:
Spanish
English
French
Italian
Catalan
More on request
Find out more
Fill in the form below and we'll contact you to discuss your learning options and answer any questions you may have.