Study a language abroad
To be successful in a globalised world, it's key to learn foreign languages and develop an understanding of diversity, logical thinking and presentation skills. Berlitz believes that the best way to acquire these skills and awareness is to go abroad and learn through real experiences and exposure to different cultures.
Benefits:
Expand and improve your foreign language skills
Have fun in stimulating activities and workshops
Make new friends from different countries
Become more aware of cultural differences
Features: 
Become familiar with communication, interviewing and presentation techniques
Be completely immersed in a foreign language environment that encourages speaking
Focus on real-life business and social scenarios.
The program is offered in many countries, listed below.
Learning by speaking
The learning techniques implemented at our study abroad language programs differ from those used in typical lessons. Standard classes mostly follow a general pattern of teaching new material with the aid of vocabulary and grammar. This is often done in the shortest possible time, and many students are not confident enough to speak spontaneously in the foreign language they are acquiring.
Berlitz study abroad programs focus on learning by speaking. You will learn to use the foreign language naturally, correctly and intuitively. Our aim is for you to use the speaking skills that you already have by actively joining in the activities. This means that you practice how to choose the right verb tense, vocabulary and sentence structure to fit each situation.
In addition to our international camps, we offer English camps in various European countries:
Austria
Belgium
Czech Republic
France
Germany
Italy
Poland
Slovenia
Spain
Switzerland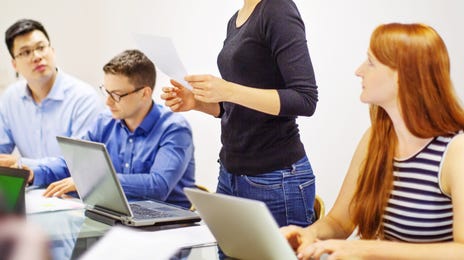 Study abroad with Berlitz
In the classroom, you'll learn from highly trained, native-speaking Berlitz instructors using the proven Berlitz Method of teaching. This conversational approach is the natural way to learn a language. The focus is on real-life business and social scenarios. With personal attention, you will soon gain confidence in the new language. Outside the classroom, you will have lots of opportunities to practice speaking, listening and reading in everyday situations.
Other in-person language courses