Arabic Classes In Singapore
There are an estimated 485 million speakers of Arabic found all over the world. Arabic is spoken throughout the Middle East: Saudi Arabia, Kuwait, Iraq, Syria, Jordan, Lebanon and Egypt. To the "outside" world – a non-Arabic speaker, Arabic is a mysterious, incomprehensible language. Yet the Arabic language has influenced a number of languages, including English, French and German. For example, the English word, "alcohol" is derived from Arabic.
The middle-eastern economies are flourishing and there are many opportunities for work should you have a proficiency in Arabic – it will give you the edge over others. Construction and oil are the traditional employers for engineers, and growing areas are in manufacturing, finance and property. There is also a high demand for Arabic translators all around the world.
Learning Arabic
Muslims from all over the world would learn to read Arabic as Arabic is the language of the Quran, hence Arabic is taught in many Muslim schools found worldwide, including Singapore. A number of institutions teach Arabic as part of Middle-eastern or religious studies, and some may teach Arabic for business purposes.

Flexibility
At Berlitz, you can choose between individual Arabic classes or in small groups of 3 to 6 to learn Arabic. Groups of 3 to 6 students learn via the famous Berlitz Method.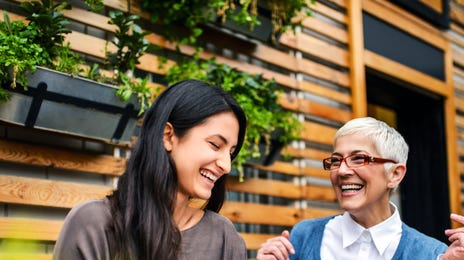 Easy, Effective, Fun
The Berlitz is easy, effective and fun. The conversational Berlitz Method® is very popular among our students and is a great way to learn Arabic in Singapore. World-renowned Berlitz Method® is a conversational teaching style that presents practical vocabulary and grammar in the context of real-life situations.
All Berlitz students learn to speak their new language the way they did their first — through natural conversation. So even though Arabic may look like a totally new language to you in the start, you can rely on our Berlitz Method® techniques that we have developed from over a century of ongoing research in improving language instruction and supplemented by materials to make it easy for you to learn Arabic.
Find out more
Fill in the form below and we'll contact you to discuss your learning options and answer any questions you may have.