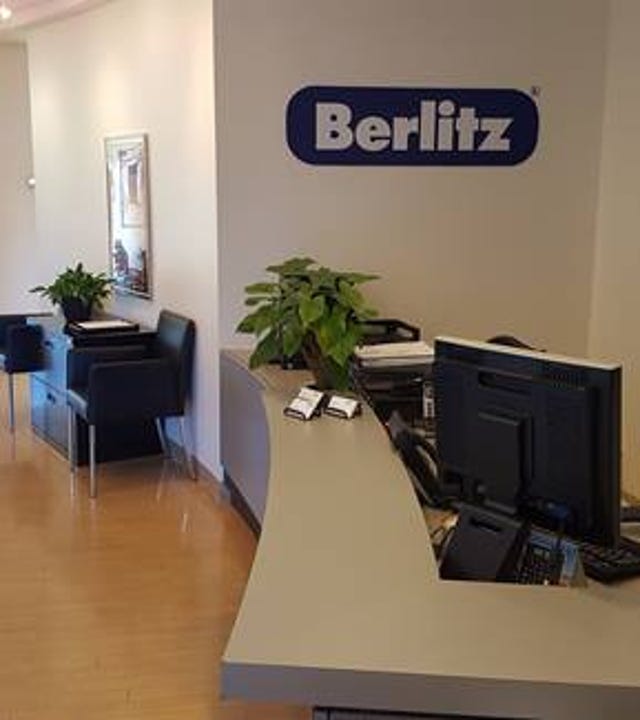 Cincinnati Language Center
Address:
7840 Cooper Road Village Corner
Cincinnati, Ohio 45242
Hours:
Monday - Friday

8:00AM - 9:00PM

Saturday

9:00AM - 12:00PM
About Cincinnati Language Center
Conveniently located in Olde Montgomery, Berlitz offers the Cincinnati community global leadership training, cross-cultural solutions and innovative language classes. Learn Spanish, study English as a Second Language, or learn French, Italian or another language for business or personal interest at the Berlitz Language Center in Cincinnati.
Our language instruction features the proven-effective Berlitz Method®. We offer flexible programs for adults and children as well as for executives and other busy professionals. Our unique learning programs also include global leadership training and relocation programs for international assignees and their families, embassy staff, international students and employees of multinational corporations. We hold classes mornings, afternoons and evenings at our Language Center or at your workplace.
Berlitz has taught millions of people across the globe to speak a new language quickly and effectively. Our experienced, native-fluent instructors provide personalized one-on-one and small group language training, helping you learn practical language skills you can use right away. You can expect engaging, up-to-date materials, customizable content, consistent high quality and measurable results.
Convenient to cafés and restaurants, unique boutiques and shops, our state-of-the-art Language Center is easily accessible from the area's major interstates, including I-71, I-275 and I-75 via the Ronald Reagan Cross-County Highway. Nearby you'll find a lovely city park as well as Cincinnati's premier shopping district, Kenwood Towne Center. Whether you want French classes, Spanish lessons, English as a Second Language, cultural consulting solutions or programs for children and teens, you will find the training you need at the Berlitz Language Center.