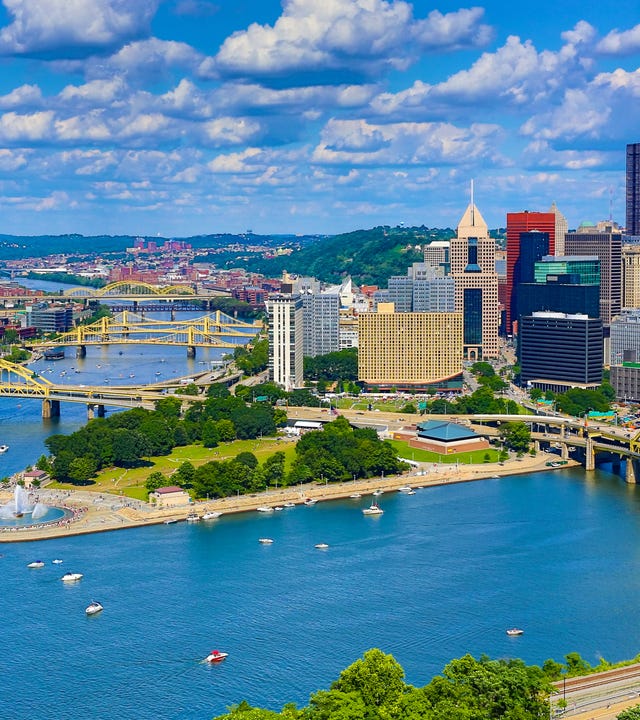 Pittsburgh Language Center
Address:
Regus Shared Work Space, BNY Mellon Center, 500 Grant St.
Pittsburgh, Pennsylvania 15219
Hours:
Every day

By appointment only
About Pittsburgh Language Center
Berlitz Pittsburgh is located within the Regus coworking space in the BNY Mellon Center. This partnership gives students flexibility in scheduling their Spanish classes in Pittsburgh or nearly any other language courses, including Italian, French, German and Japanese. We also offer the most effective classes for English as a second language (ESL) in Pittsburgh, utilizing the Berlitz Method.
We have partnered with the Regus coworking space to offer lessons by appointment in a flexible office location. Berlitz offers enthusiastic, fluent instructors who help ensure that customers learn languages as they're spoken in the real world. Our customized programs are catered to suit the needs of any business and teach the skills executives and staff need to meet business goals, according to their specific industry and job function.
Oftentimes, pain points can be alleviated by using relatable language and communication skills. With our language classes in Pittsburgh, we deliver comprehensive language programs that allow employees to be more productive and effective.
We have a range of options to fit busy schedules for groups or individuals. Intensive private lessons are also available for employees moving or traveling abroad or for serious learners looking to achieve fluency.