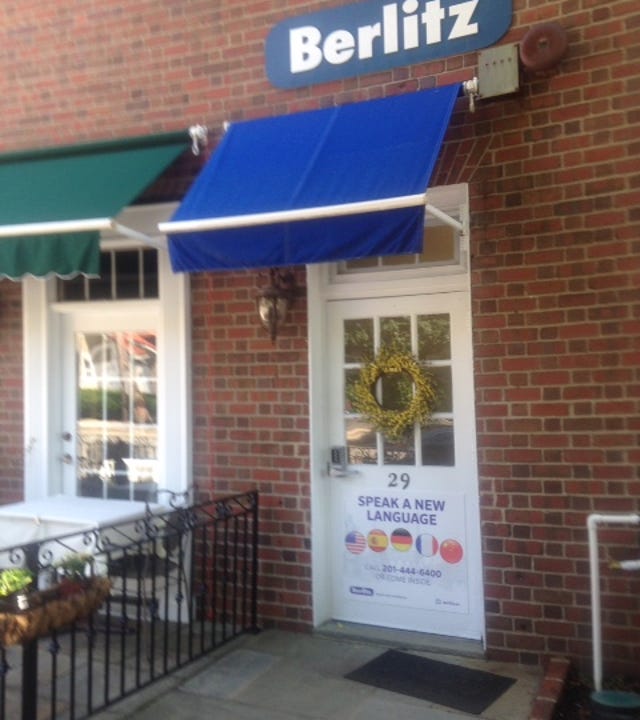 Ridgewood Language Center
Address:
29 West Ridgewood Avenue 2nd Floor
Ridgewood, New Jersey 07450
Hours:
Monday - Friday

8:00AM - 9:00PM

Saturday

9:00AM - 12:00PM
About Ridgewood Language Center
The Berlitz Learning Center in Ridgewood serves northern New Jersey's diverse international community with innovative language classes as well as cross-cultural solutions and global leadership training for individuals and organizations. Learn English, Spanish, French, or immerse yourself in another new language to advance your career, expand your education or expand your personal interests.
Our language instruction features the proven-effective Berlitz Method®. We offer flexible programs for adults and children as well as for executives and other busy professionals. We provide language classes in several after-school programs in Bergen County as well as programs for seniors who are interesting speaking a new language or expanding their knowledge of a language they learned previously. We hold classes mornings, afternoons and evenings at our Learning Center or at your workplace.
Berlitz has taught millions of people across the globe to speak new languages quickly and effectively. Our experienced, native-fluent instructors provide personalized one-on-one and small group language training, helping you learn practical language skills you can use right away. You can expect engaging, up-to-date materials, customizable content, consistent high quality—and most importantly measurable results.
Our state-of-the-art Learning Center is next to the Ridgewood train station and easily accessible from the Garden State Parkway, I-287 and routes 17 and 208. Nearby, a wide range of international restaurants—including Asian, French, Turkish, Argentinian and Greek—as well as luncheonettes and food markets provide opportunities to learn new food vocabulary while enjoying a delicious meal. We are within easy walking distance of the post office, boutiques and specialty shops and more. Whether you want English language training, French classes, Italian classes, cultural consulting solutions or programs for children and teens, the Berlitz Learning Center in Ridgewood can help you reach your goals.