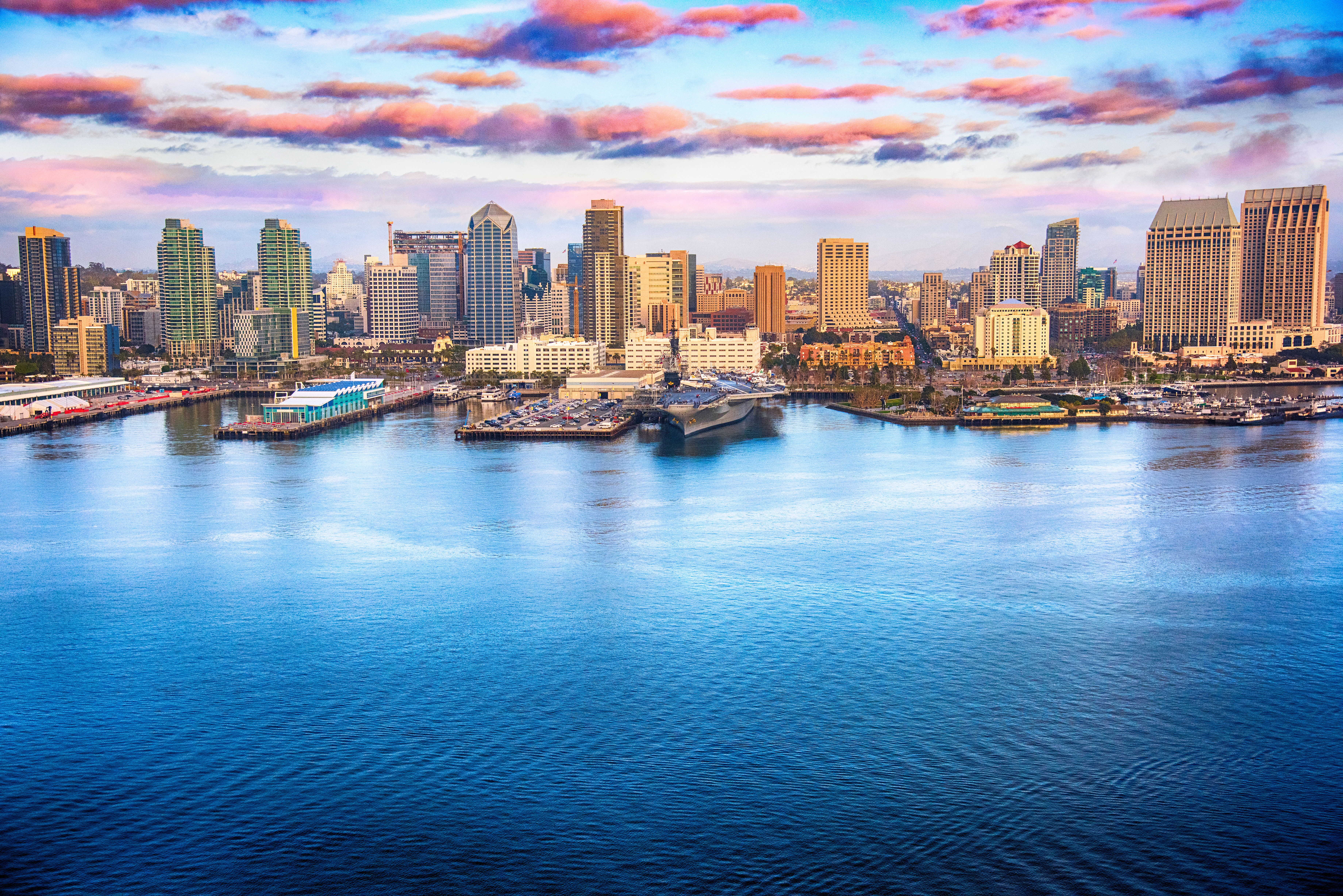 San Diego Language Center
Address:
1455 Frazee Road Suite 880
San Diego, California 92108
Hours:
Monday - Friday

8:00AM - 9:00PM

Saturday

9:00AM - 12:00PM
About San Diego Language Center
This Berlitz Study Abroad location is a Student and Exchange Visitor Program (SEVP)-certified school and can enroll F-1 students. This location can process and support I-20s.
At the Berlitz Learning Center in San Diego, we serve San Diego County and the Imperial Valley with innovative language classes as well as global leadership training and cross-cultural solutions for individuals and organizations, and we take pride in the long-term relationships we have established with our clients. Learn English as a second language in beautiful Southern California or learn Spanish, French or another language to advance your career or expand your personal language skills.
Our language instruction features the proven-effective Berlitz Method®. We offer flexible programs for international students and adventurous travelers, as well as government employees, military personnel, executives and other busy professionals. We are California's premier location for international students who want English courses in the United States with approved I-20 status. We also serve federal government offices and military installations in the area with comprehensive trainings, crash courses and refresher classes to meet government testing standards, customized solutions for law enforcement. In addition, our unique learning programs include relocation programs for international assignees and their families, embassy staff and employees of multinational corporations. From biotechnology companies based in San Diego to global manufacturers working across borders, we provide Fortune 500 companies with complete language and cultural training programs. We hold classes mornings, afternoons and evenings at our Learning Center or at your workplace.
Berlitz has taught millions of people across the globe to speak new languages quickly and effectively. Our experienced, native-fluent instructors provide personalized one-on-one and small group language courses in face-to-face and online formats, helping you learn practical language skills you can use right away. You can expect engaging, up-to-date materials, customizable content, consistent high quality—and measurable results.
Our state-of-the-art Learning Center is centrally located, close to major attractions, including the San Diego Zoo and Sea World, the restaurants and nightlight of the historic Gaslamp Quarter District, shopping at La Jolla Cove, and beautiful parks and beaches. Our Learning Center is easily accessible by public trolley as well as from the Cabrillo, Mission Valley and Jacob Dekema freeways. Visitors also appreciate our proximity to Los Angeles, Las Vegas and Mexico for weekend trips. Whether you want to know how to learn English, are interested in learning French or taking Italian classes, or seek cultural consulting solutions or programs for children and teens, the Berlitz Learning Center in San Diego offers the resources you need to achieve your goals.