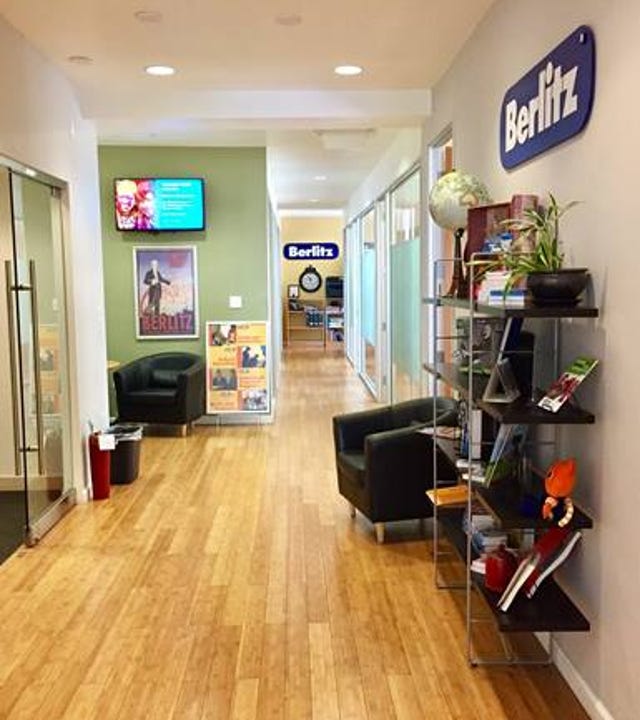 San Francisco Language Center
Address:
291 Geary Street Suite 400
San Francisco, California 94102
Hours:
Monday - Friday

8:00AM - 9:00PM

Saturday

9:00AM - 12:00PM
About San Francisco Language Center
This Berlitz Study Abroad location is a Student and Exchange Visitor Program (SEVP)-certified school and can enroll F-1 students. This location can process and support I-20s.
The Berlitz Learning Center in San Francisco serves the Bay Area with a comprehensive range of innovative language classes for business professionals and individuals, as well as global leadership training and cross-cultural solutions. Learn Spanish on your lunch hour, enjoy Italian classes after work or take English courses in one of the world's most popular tourist destinations.
Our language instruction features the proven-effective Berlitz Method®. We offer a variety of flexible programs for international students and adventurous travelers, as well as government employees, executives and other busy professionals. In addition to English, Spanish, German and other popular languages, we offer intensive language classes in Swahili, Russian, Arabic, Dutch, Vietnamese, Hindi, Khmer and many other "exotic" languages. We offer language programs for children in your home and at local schools. Our unique learning programs also include relocation programs for international assignees and their families, embassy staff and employees of multinational corporations. We hold classes mornings, afternoons and evenings at our Learning Center or at your workplace.
Berlitz has taught millions of people across the globe to speak new languages quickly and effectively. Our experienced, native-fluent instructors provide personalized one-on-one and small group language training, helping you learn practical language skills you can use right away. You can expect engaging, up-to-date materials, customizable content, consistent high quality—and measurable results.
Our state-of-the-art Learning Center is conveniently located on Geary Street, in the heart of downtown San Francisco's Union Square. It is easy to reach us via public transportation. We are a two-minute walk from the Powell Street BART Station and the Market Street Muni Station. We are a 20-minute walk or a short bus ride from the CalTrain station. Parking is available at the Union Square Garage. We are just minutes away from historic China Town, Fisherman's Wharf, Cable car turn-around and many of San Francisco's most famous landmarks. We are also within easy walking distance of numerous restaurants and several fine hotels. We can recommend accommodations for visiting students on a budget or arrange a home-stay with a local American family. Whether you are interested in learning Spanish or any other language, want to take an English course in North America or need consulting solutions to increase your organization's cultural agility, contact the Berlitz Learning Center in San Francisco.