Whether working across teams or expanding across borders, effective workplace communication training is a key to driving business success. A pioneer in language and intercultural communication training, Berlitz has vast experience and expertise in improving workplace communication with a view to drive productivity and performance; both individual and collective.
After conducting an initial assessment to gauge current business communication styles and preferences, our team of subject matter experts will work to build personalized learning paths to promote cultural awareness, grow confidence and improve engagement with other organizations.
Business communication programs include:
Organizational audit to assess current practices
Business communication workshops to openly identify existing preferences and biases
Exercises to set then achieve communication expectations and goals
Business communication training to better prepare students, in a foreign language, to be more effective global communicators and leaders
Our communication program covers the following topics: you are free to mix, match and choose according to your individual, team or organizational goals:
Presentations
Negotiations
Leading meetings
Public speaking
Global awareness
In an increasingly global business environment, providing tools and solutions for improved communication gives your teams the confidence to work efficiently anywhere in the world.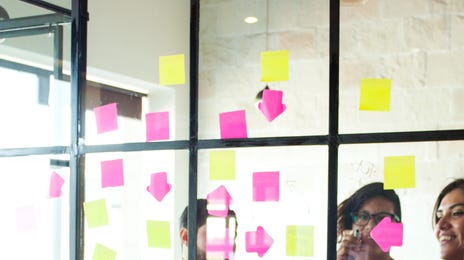 Our trainings are based on an exclusive Berlitz model: The Cultural Orientations Model
The Cultural Orientations Indicator (C.O.I.) is an online evaluation tool that generates an individual profile, highlighting your personal cultural preferences in terms of both behaviour and communication styles within the professional context. The results of the C.O.I. help you to overcome cultural differences, reduce gaps and so work more efficiently with international colleagues and associates. A C.O.I. profile covers 3 dimensions: interaction style, thinking style and sense of self.
In addition, all Berlitz training programs address the six levels of culture that impact an individual's work-style preferences.
These elements help participants to:
Formalize past experiences thus advancing on the learning curve whilst acquiring a global, more flexible and less judgemental mindset
Understand their own way of functioning in the workplace and being more open to the advantages of other unfamiliar and different approaches to the business environment
Acquire four fundamental intercultural skills (due diligence, styles switching, dialogue and mentoring) which when applied help harness and leverage the inherent power of diversity in culture, improving the individual's capacity to better communicate, negotiate, collaborate and influence when interacting on the international plane.
Training Services with Berlitz
If you are interested in our business communication training for your organization, contact Berlitz. Our cultural training programs are custom designed and provide solutions for your specific business needs, including:
Online instruction
In-person training
In-house interventions
Conferences
The other two pillars of our global leadership training portfolio could also interest you.
Find out more
Fill in the form below and we'll contact you to discuss your learning options and answer any questions you may have.