The perfect language-learning adventure
What is the secret to the success of our popular Berlitz camps? Combining language learning and culture with fun free-time and sports activities. Held all over the world during all school vacations, the camps allow 7- to 17-year-olds to actively learn English, French, German, or Spanish all day long, completely immersing themselves in the target language from the time they get up to the time they go to bed.
Motivating language lessons in the morning encourage the young participants to speak, while in the afternoons and evenings, they continue to learn without even realizing it during a wide array of activities.
Thousands of children and teenagers attend Berlitz language camps every year. We hope to welcome your child soon!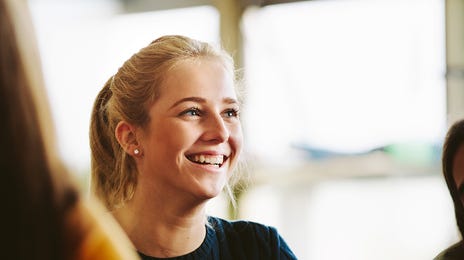 International Summer Camps - Live online
Real classmates and real teachers wherever you are
Our Online International Summer Camps not only foster your child's development, but also open the doors to global opportunities. They will develop the most relevant skills for the world they live in: critical thinking, creativity, collaboration and communication, while making international friends.
Classes in the morning, workshops in the afternoon
We have created virtual summer courses which combine morning language classes with interesting and interactive social activities, where children from all over the world can come together to learn and have fun at the same time.
The perfect opportunity for kids not only to make new friends, but also learn future skills such as presenting and networking, all while improving their target language and having fun!
Benefits:
during school vacations
focus on social and conversational skills
engaging lessons and activities
combines instruction, sports activities, and creative workshops
learn languages in a natural way
varied and age-appropriate teaching materials
experienced, native-speaker camp counsellors
Find out more
Contact us today with your questions. We can work together to find the course that's right for you – with no obligation on your part. Fill in the form and your Berlitz team will contact you shortly.