We have the right business Danish course for you
Our business Danish courses are designed to help you get your Danish to the next level, no matter if you have just relocated or you have been living in Denmark for some years. Right from the start of this course, you learn vocabulary and terms which you can understand and use immediately. In addition, you become familiar with the most important rules of grammar for everyday situations.
The Berlitz Danish courses for professionals do not focus on the level, but rather on language skills and relevant business topics. We start with a personal interview, conduct a placement test, and analyses to explore your language background, your needs, goals, and expectations. After the interview, we can recommend the right program for you.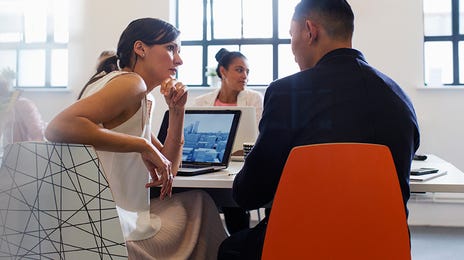 Example of relevant topics:
Danish for the workplace
Presentations
Client meetings
Written communication
Finance, accounting
Customer service
Governmental Danish
It can be difficult to practice your language skills when your counterparts switch to Danish all the time. You need a supportive environment in order to develop your Danish so that you can build confidence and take the lead in conversations. The key to success is to continuously expand the vocabulary in the relevant work field and develop fluency. Learn Danish together with your colleagues at work, join an open group at Berlitz, or sign up for private lessons with flexible scheduling.
We are ready to help you reach the level of business Danish you need for qualified jobs in Denmark.
Find out more
Contact us today with your questions. We can work together to find the course that's right for you – with no obligation on your part. Fill in the form and your Berlitz team will contact you shortly.