Learning French in Luxembourg will unlock new opportunities for you. We offer a wide range of French courses, all designed to help you speak confidently and progress in the language.
Benefits of learning French
As French is one of the administrative languages of Luxembourg, learning it can boost your confidence and connect you into communities across the country. Learning French can also help you:
Broaden job opportunities
Get to know French speakers and make friends with them
Attend school and events, and visit museums and restaurants
Enjoy your holiday by connecting with the locals
In-person French classes in Luxembourg
Choose from our different types of French classes, designed to help you reach fluency and understand the different nuances of the French language and culture.

Our private French classes in Luxembourg are tailored to your language level and future goals. Guided by a native-fluent instructor, who will provide feedback and undivided attention.
Learning French in group classes can not only help you immerse yourself in the language but you can also meet new people and share your knowledge with them. Led by a native-fluent French instructor, your classes will be highly practical and engaging.
The Total Immersion French courses in Luxemburg will help you to become fluent fast. With the intensive courses, you can learn about the language's cultural background and how to communicate naturally in real-life situations. With our full-day lessons, you will master French in no time.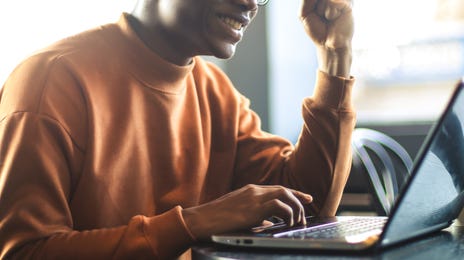 Online French classes
If you are too busy to commute to our French classes in Luxembourg, the online French course might be perfect for you. With the online French classes, you can enjoy our immersive way of language learning from the comfort of your own home.
Other language classes in Luxembourg
Find out more
Fill in the form below and we'll contact you to discuss your learning options and answer any questions you may have.