Learn Luxembourgish online
With our online courses, you can fit learning Luxembourgish around your life. The online Luxembourgish lessons are flexible, so you can build the classes around your schedule and enjoy learning the language from the comfort of your home.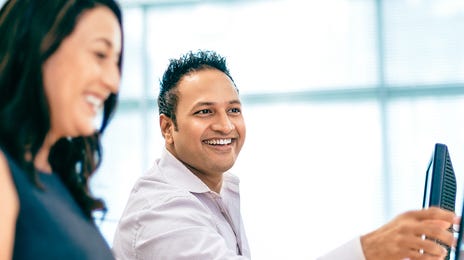 Our online Luxembourgish classes
Private Luxembourgish courses with an online instructor
By joining our Private Luxembourgish online classes, you will get the undivided attention of the native-fluent language instructor combined with the effectiveness of our proven Berlitz Method. This course is perfect for busy professionals, who would like to organize their lessons according to their schedule.
Group Luxembourgish courses with an online instructor
Group lessons can be ideal for those who enjoy interacting with people and making friends while improving their language skills. With the online group classes, you can practice real-life conversations and situations with your classmates and share what you have learned during the course.
Discover our online Luxembourgish classes
How to learn Luxembourgish online
Step 1: Read about all the online Luxembourgish courses we offer and choose one that you like.
Step 2: Contact us to help you determine which course level (1-10) would best suit your needs and goals.
Step 3: Sign up for your chosen course.
Step 4: Attend your lessons and improve your language skills.
Step 5: Receive feedback from your instructor and work on your progress.
Benefits of learning with Berlitz
All our language courses are:
Our Berlitz Method is the most effective way to learn a language. It is an immersive, practical technique that encourages natural conversational skills and equips learners for real-world conversation.
Berlitz offers in-person and online training so you can pick and choose your schedule to suit your commitments and goals.
We will have you speaking Luxembourgish from your very first lesson.
Language is more than words, it's context, intonation, and emphasis. Understanding these nuances comes down to cultural awareness. That's why, at Berlitz, we integrate cultural understanding into our language lessons, so you learn to speak like a local.
Find out more
Fill in the form below and we'll contact you to discuss your learning options and answer any questions you may have.