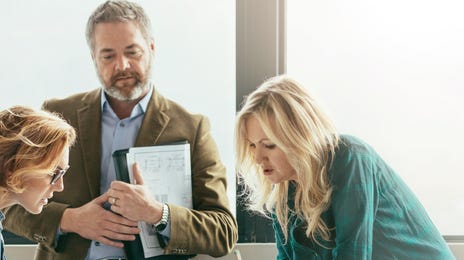 Reaching your goal together. That's how motivation works.
Berlitz group language training enables you to do business faster and more efficiently across complex international markets. By learning another language and communication style, your employees can reach new clients and better serve their customers. In these lessons, you benefit both from the motivation of the other participants and from reduced prices. Berlitz Group Instruction guarantees broader benefits to both your business and the professional development of your employees, making group language classes an excellent investment.​
Find out more
Contact us today with your questions. We can work together to find the course that's right for you – with no obligation on your part. Fill in the form and your Berlitz team will contact you shortly.