100% of the teachers who passed through our program found jobs worldwide
Welcome to Berlitz Teacher Training TEFL/TESOL 240-lesssons (45 minutes each) Certification Course. This course is also available online through a series of 12 workshops. Our mission is to provide you with the highest quality of teacher training possible. This philosophy is rooted in the belief that flexible schedules, affordable instruction from the best instructors, and excellent staff support from registration to certification is what leads to every students' success.
Berlitz is an accredited institute and you can be assured that you will receive quality teacher training. With our TEFL/TESOL course you get 200 lessons of coursework (face-to-face and self-study) and 40 lessons of practicum where you learn techniques and gain the confidence to handle classrooms of very young learners all the way up to third agers, from A1 to C1 CEFR levels.

Our TEFL/TESOL certification course is designed for candidates with little or no previous English language teaching experience. It is also taken by candidates with some teaching experience who have received little practical teacher training and by those who want to stay up to date with trends in the world of language teaching.
Our candidates must have English language skills equivalent to at least a B1 of the Common European Framework of Reference for Languages (CEFR). If you do not have valid proof of your level of English, you can take an internationally recognized exam at Berlitz. The teacher training course also includes English courses for further development. Although we also suggest having a Bachelor's degree, it is not completely necessary.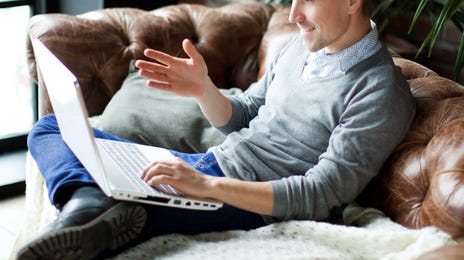 Berlitz Teacher Training
TEFL/TESOL 240-lesson Certification Course:
The teachers have over 20 years of experience in EFL teaching, teacher training, materials writing, conference speaking, and managing.
Course Description: 240 total hours
45 Live lessons via Zoom
155 Self Study Lessons
40 Practice lessons with Berlitz students or in a different place, were the effective performance could be certified.
Theme 1: Language Learning Environments and their Contexts

The Field of TESOL/ELT
The EPG (The European Profiling Grid)
Teaching Methodologies
The Psychological Learning Environment
R-PPP-R and Lesson Planning
Student Levels CEFR (Common EuropeanFramework of Reference for Languages) and GSE (Global Scale of English)
Classroom Strategies
Boardwork
Theme 2: Language Awareness and Proficiency
Language of Instruction
Meta Language
History of English
Theme 3: The Language Items and Language Skills
How to Teach Pronunciation
How to Teach Grammar
How to Teach Vocabulary
How to Teach Listening and Reading
How to Teach Writing and Speaking
Theme 4: Planning, Assessment, and Resources
Using Visuals and Technology
Assessment Design
Theme 5: Professional Development
Developing as a Language Teacher
Assessment:
The successful candidate has completed 130 coursework hours consisting of all of the assignments, quizzes, projects, tasks, and final exam/presentation at a grade of 70% or higher as well as all 30 hours of practicum in order to receive this certificate at one of the following grades:
90%-100% Grade of A – Outstanding in all course modules and displayed superior class management and practical teaching skills.
80%-89% Grade of B – Excelled in all tasks and displayed sufficient class management and practical teaching skills.
70%-79% Grade of Pass – Satisfactory performance but would benefit from additional mentoring by an experienced instructor.
An Attendee certificate is issued to candidates who have unsatisfactorily met the criteria in any or all assessed components, but were present for the entire course.
You can have a look at the course syllabus here
Teacher Training TEFL/TESOL Certification Course Prices
Course Duration: up to 17 weeks
Tuition Includes:

Tuition DOES NOT Include:
Hard copy of the coursebook
Work permits, permanent residency and long term visa
"The TEFL/TESOL teacher training certification course was amazing. Whether I was having individual attention or in a group, the course gave me the tools and confidence I needed to be a great teacher to future students, no matter what age and level. I was even offered a position with Berlitz and given hands on training and visuals for class management. I highly recommend this awesome program."

Andrew Hoffman, English Teacher, Berlitz
Conoce más
Te contactaremos para enviarte más información.
Al dar clic en "ENVIAR" estás aceptando nuestra Política de Privacidad.