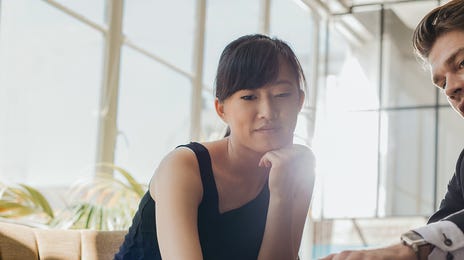 Excellent professionals, passionate about languages ​​
Good trainers are a prerequisite for any effective learning experience! At Berlitz, we take the selection of our trainers very seriously. All of our trainers have the knowledge and skills to effectively and quickly take your language skills to the next level. More than competent professionals, Berlitz trainers are passionate about languages ​​and cultures.
A look at the world of the Berlitz language trainer
Native-fluent speakers with professional teaching experience
Teachers specially trained to lead lessons with children and adolescents
Continuous training in pedagogy and teaching methodology
Optimal efficiency of the tools used during language training
Training plans based on the most recent research in the field
Consultants with business experience for our business-oriented courses
The emphasis is on guaranteeing the competence of Berlitz trainers, and thereby on the rigor and relevance of the course content. Berlitz's success depends on your success! When you enroll in a Berlitz language course, be sure to find the best trainers to take you forward, and to work with materials designed to optimize your learning experience. In such a context, staying motivated has never been so easy!
Find out more
Fill in the form below and we'll contact you to discuss your learning options and answer any questions you may have.