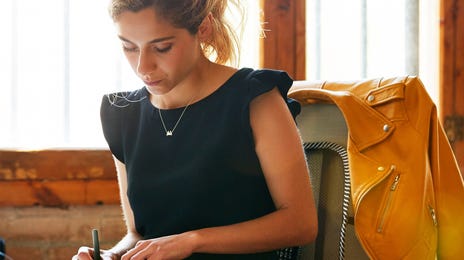 Prepare for your TOEFL test
TOEFL preparation is the key to your success in the exam. Berlitz offers you the most revolutionary adaptive solution to practice and prepare for the TOEFL. The self-study platform will allow you to familiarize yourself with the official test and help you master the skills necessary to obtain a good score.
With our TOEFL practice test, you can hone your English reading and listening skills through an interactive format that simulates real-life experience and the questions that are tested on the official TOEFL test.
Our online TOEFL preparation test includes an adaptive system. This means that as you answer the questions and practice, the platform learns what your strengths and weaknesses are. This provides you with the questions that will reinforce the areas you need to work on the most.
Basic preparation for the TOEFL exam
Prepare in a comprehensive way for the 4 skills evaluated in the official TOEFL test: listening, speaking, writing and reading.
For 3 months, you will be able to practice with more than 1500 questions, similar to those you'll get on the official test:
Oral skills: 60 questions 
Writing skills: 30 questions 
Reading skills: 400 questions 
Listening skills: 250 questions
TOEFL preparation and practice
Practice, improve your skills and take a full TOEFL test simulation. Seventy-two hours later, you will receive a full report with projected scores for each assessed skill. You will also receive an interpretation of your score and tips for improvement.

The oral and written assessment will be carried out by a TOEFL certified instructor through a real-time video call. This program includes the TOEFL basic preparation module and a TOEFL test simulation. You will be able to choose between simulating the entire exam or by skill (oral, listening, reading, writing).
Over 3 months, you will be able to practice with more than 1400 questions, similar to those of the official test, with an emphasis on the following exam skills:

Oral skills: 120 questions
Writing skills: 60 questions
Reading skills: 800 questions
Listening ability: 500 questions
Report of responses by skill
1 complete TOEFL simulation
Berlitz is a certifying center for ETS exams (TOEFL iBT, GRE, Texas Praxis).
If you wish to register or information on testing dates, please click the button below for the ETS website.
Find out more
Fill in the form below and we'll contact you to discuss your learning options and answer any questions you may have.