Learn French in Copenhagen with Berlitz and open a world of possibility. Whether you're studying for your career, education, travel, or to unlock culture and artistic meaning, our unique Berlitz Method will help you achieve your goals.
Benefits of learning French:
More opportunities: around 300 million people speak French across all five continents, making it the fifth most spoken language in the world. Learning French will open employment, educational and social opportunities for you.
Explore art on a deeper level: French is considered by many, to be the language of culture. Having a working knowledge of the language will also deepen your understanding of many artistic fields, including, art, literature, fashion, film, dance, and gastronomy.
In-person French classes in Copenhagen
Our French school in Copenhagen offers you several ways to study, depending on your learning preferences and the speed at which you want to learn.
Our private one-on-one lessons are tailored to suit you: your needs, your interests, your learning style. As the only student, you have your instructors' undivided attention. This means that you can ask the questions that you want, get personalized instant feedback, and work on the areas that most matter to your development. You can also choose the intensity level of your learning and select the topics and content that you find interesting.
If you like to learn in a social environment and make friends while you work, then group classes are perfect for you. Our French group lessons will quickly build your conversational skills and confidence by having you interact and hold real-life conversations in-language with your peers.
If you need French language skills fast, our intensive classes are the quickest and most direct path to fluency. Through total immersion, personalized training, and direct feedback you will learn conversational French in as little as four weeks. Each intensive lesson is a full day and is tailored to your specific needs and interests.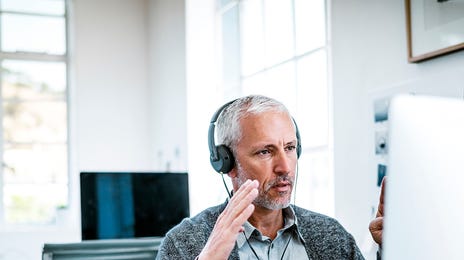 Online French classes
If the in-person option is not suitable for you, choose our online courses and attend French classes from wherever you happen to be.
Other language courses in Copenhagen
Find out more
Contact us today with your questions. We can work together to find the course that's right for you – with no obligation on your part. Fill in the form and your Berlitz team will contact you shortly.