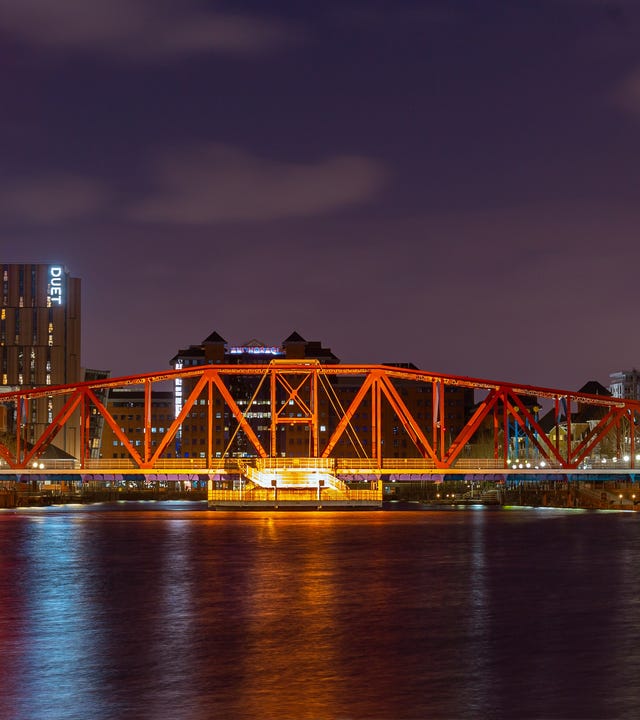 Language School in Manchester
Address:
Berlitz Manchester, Minshull Street Entrance, 11 Portland Street,
Manchester M1 3HU
Classroom Hours:
Monday - Friday

8:30 - 17:30
Location of our language school in Manchester
Berlitz Manchester is located in the heart of Manchester city centre, opposite Picadilly Garden. Among other notable sights near our language center, you can find Manchester Shopping Centre and Portland street.
How to get to Berlitz Manchester
From our language center, you are within walking distance to all of Manchester's main transportation: Picadilly Garden tram stop, several bus tops and national rail.
About the Manchester language school
Our Berlitz Manchester language centre is a modern building, situated in the city centre. We have fantastic IT facilities, smart boards and spacious class rooms. Our students have access to a wide range of reading materials and easy access to amazing Manchester central library for further study materials. We offer a wide range of English courses including General English, IELTS, English for specific purposes ie Business, Medical English.
Our language courses are available for both adults and kids and teens (aged from 4 upwards). We also have a creche available for children from the age of 6 months to 4 years.
Some Weekend trips are organized by Smile Adventures. This is a good chance to explore England and Manchester, as well as meet other learners while travelling.
Find out more
Contact Berlitz Manchester* today with your questions.
*Berlitz Manchester is an independently owned center