Need to learn English for work? Or perhaps you are looking to study at an English language university, or you just want to be able to speak English with friends— whatever your reason, at Berlitz, we can get you fluent fast.
Benefits of learning English
English is spoken across the globe: there are over 1.35 billion English speakers across the world, making it the third most spoken language. When you learn English, you open up a world of opportunities in Europe, America, Australia, New Zealand, and many more countries.
English can help you get a job: learning English will help you stand out in the job market, particularly if you're looking to work in an English-speaking country.
Study overseas: if you're interested in studying at an English language school or university, then being able to speak and understand English is a must.
Explore movies, music, and culture: when you learn English, you can begin to explore thousands of new movies, books, television shows, music, and cultural opportunities that will delight, inspire and entertain you.
Traveling with ease: understanding English while travelling through English-speaking countries will help you get the most out of your experience. You'll be able to see and do more things, make new friends, and try new experiences with confidence.
In-person English courses in Jakarta
If you have specific goals and a short time to achieve them, then working one-on-one with a private instructor will give you the individual attention that you need to meet your objectives.
Our small group English classes in Jakarta are a great way to gain strong language skills in a supportive group of peers. Small enough to ensure personalized attention, but social enough to give you plenty of opportunities to practice English conversation, these classes will immerse you in English and get you the results you want.
Learn English faster than you imagined possible by immersing yourself in our intensive English courses which will take you from beginner to fluent in just months.
We only offer online classes at the moment.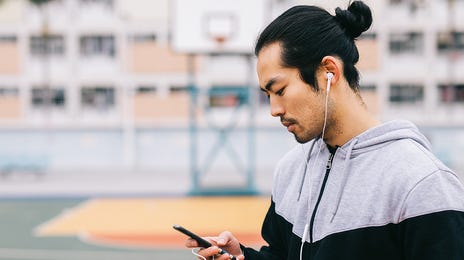 Online English classes
If you are too busy to make it to our Berlitz Language Centre, we offer flexible online courses to suit everyone. You'll get the same high-quality interactive experience as with in-person classes, but with the convenience of learning from wherever you happen to be.
Other language classes in Jakarta
Find out more
Fill in the form below and we'll contact you to discuss your learning options and answer any questions you may have.