Office Vacancies
In your role you will:
- Contact and establish new customer relationships
- Safeguard and develop good relationships with existing customers
- Plan and prioritise according to own sales goals
- Make suggestions for marketing and sales activities
Important characteristics:
- Experienced in sales and prospecting
- Be structured and good at prioritising
- Be positive and enthusiastic
- Be a relationship builder with good communication skills
- Take initiative and have good implementation skills
- A good team player, but also someone who likes to work independently
We offer:
- High quality, bespoke, in-house training
- Interesting customers
- A good working environment characterised by enthusiasm and commitment
- Good development opportunities
- Fixed pay + bonus
About Berlitz
Berlitz Netherlands is part of a franchise division under Berlitz Corporation. Berlitz Corporation has a long track record, we were established in 1878 and consist of 500 centres in 70 countries. Here at home, we are a relatively small but ambitious, committed and professionally strong team that improves and develops language skills for customers in the state, municipality and private sector. Among our customers are many of The Netherland's largest and most important companies. We are proud to help others achieve their goals. It is inspiring to make a difference. Our ambition is to maintain our position as the leading provider of language courses. We are the supplier customers contact when they need language learning.
Please send your motivation and CV to Maartje.Suter@berlitz.nl. We look forward to hearing from you!
Voor de vestiging Berlitz Rotterdam zijn we op zoek naar een
Customer Service Representative
Wegens toenemende drukte in Rotterdam, zijn wij op zoek naar versterking! Het team in Rotterdam bestaat uit een Office Manager, een Instructor Coach en de Language Center Director. Daarnaast is er een team van rond de 20-25 docenten.
De functie

Als CSR maak je deel uit van een enthousiast betrokken team. Gedurende een dag (buiten corona-tijd) is het op het Language Center een komen en gaan van (internationale) cursisten en docenten. Er is volop contact met zowel cursisten als docenten over de planning van hun lessen.
Je verzorgt de planning voor zowel groepen als individuele cursisten online, op het Language Center en op locatie bij bedrijven. Als CSR zorg je voor de juiste match tussen docent en student, maak je wekelijkse roosters en pas je deze aan waar nodig en communiceer je deze aan beide partijen. Ook hou je de voortgang van cursussen in de gaten en maakt rapporten en certificaten op. Als CSR sta je in direct contact met de collega's op de vestiging en de buitendienst. We zoeken voor deze positie een zelfstandig en praktisch ingestelde collega die snel overzicht heeft en makkelijk communiceert met klant en collega.
Na het opdoen van voldoende ervaring is het ook mogelijk om de taken verder uit te breiden in een commerciële richting. Denk hierbij aan het adviseren van potentiële klanten over de juiste cursus, het opmaken van offertes, het beantwoorden van aanvragen, office manager taken etc. Commerciële vaardigheden en klantvriendelijkheid en ambitie worden hoog gewaardeerd!
Over Berlitz

Berlitz Schools of Languages is met meer dan 140 jaar ervaring het langst bestaande internationale taalopleidingsinstituut ter wereld. Wereldwijd biedt Berlitz taaltrainingen, interculturele trainingen en business seminars aan zakenmensen, expats en hun partners maar ook particulieren. In Nederland zijn er 4 talencentra waar trainingen plaats vinden.
Functie-eisen
Goede kennis van de Nederlandse en Engelse taal. (Nederlands op native niveau)
Beheersing van andere talen is mooi meegenomen
Schept snel orde in uitdagende planningsvraagstukken
Proactief en niet bang om zelfstandig dingen op te pakken
Klantgerichte, representatieve persoonlijkheid
Ervaring met Sales Force is een pré
Wij bieden
Een 20-40-urige werkweek
Een internationale werksfeer
Een betrokken team van enthousiaste collega'
Soort dienstverband: Parttime, bepaalde tijd
Salarisindicatie: rond € 2.500,- op basis van een full time dienstverband, mede afhankelijk van ervaring
Jouw sollicitatie

Richt jouw sollicitatie per email voor 6 mei aan Aniko Levardy, language center director Berlitz Rotterdam. Voor meer informatie over Berlitz kijk je op: www.berlitz.nl.
Acquisitie naar aanleiding van deze advertentie wordt niet op prijs gesteld.
Thuiswerken
Soort dienstverband: Fulltime, Parttime, Onbepaalde tijd

Parttime uren: 20-40 per week
Salaris: Vanaf €2.500,00 per maand
Werkschema:
Language instructors
Berlitz is looking for teachers in the following languages:
High-quality training and excellent service are essential for our customers. Train private customers as well as business partners with the world-renowned and unique Berlitz Method!
Your profile
Native fluency in the language you wish to teach
Minimum bachelor's degree and/or business-related work experience
Strong communication, presentation, and organizational skills
Dynamic and creative approach to training
Openness to web-based instruction and distance learning
Outgoing, friendly, sociable, and patient
Available in the evenings as well as during the day
Own vehicle and a driving license is an asset
In possession of a working permit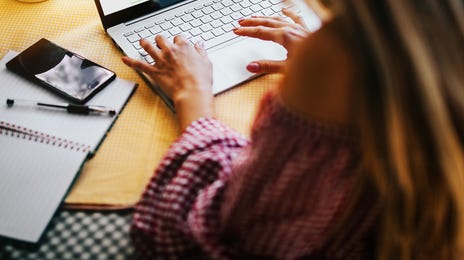 The steps of a successful application process
Find out about the workflow of applying at Berlitz
Applying for new jobs is a difficult process, and Berlitz respects the time and effort you put into finding a position that suits you. Thus, Berlitz gives every application the deserved attention and responds quickly to those looking for jobs at Berlitz. Once you have successfully submitted your application, the process moves on to three different interviews - one on the telephone and two in person - before signing a contract.
An overview of the Berlitz hiring process
Once you have applied to one of the positions listed on our job portal or once we have received your speculative application, our HR team will then carefully review your documents. These should include a cover letter and a complete resume. It is important for us to see why you are interested in Berlitz, what qualifies you for the vacant position and what you might expect from us as an employer.
If you are a match for the vacant position, you will be invited to a telephone interview. This initial conversation is an opportunity for both parties to get to know each other better. You can use the opportunity to explain what motivated you to apply at Berlitz, why are you looking forward to a new professional challenge, what you see as your core strengths and what you might expect from us. This is also a good time to address things such as your starting date, salary expectations, and any other questions you might have about the position.
You are convinced that you would be a good match for the Berlitz team and so are we? Then, we are looking forward to meeting you in person at Berlitz. The interview will be held at the center for which the opening was advertised. This means you will have a chance to meet your potential new team. The aim of this meeting is for both parties to get a personal impression of one another and to ensure that everybody has realistic expectations from each other. We welcome you to ask any questions you may have. After the meeting, it's decision time – for you and us!
Find out more
Fill in the form below and we'll contact you to discuss your learning options and answer any questions you may have.