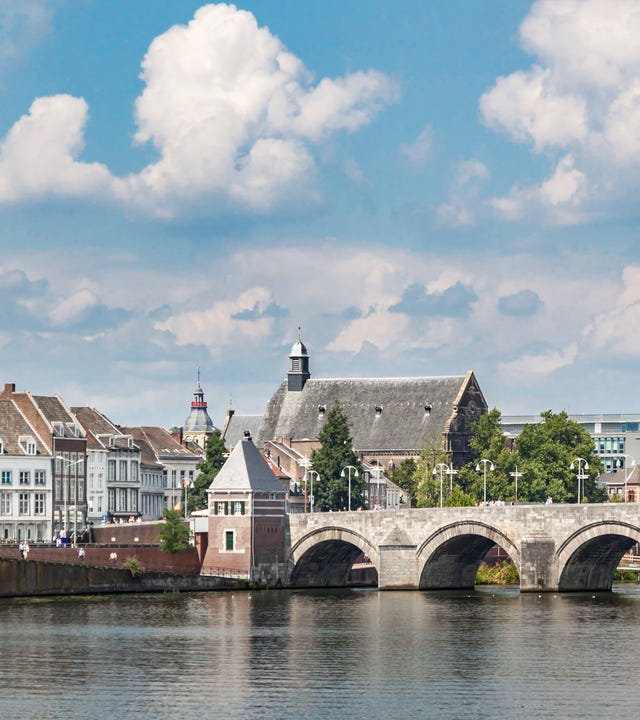 Language center in Maastricht
Address:
Sint Pieterskade 26,
AD Maastricht Maastricht 6212
Classroom Hours:
Monday - Friday

08:00 - 21:45

Saturday

09:00 - 12:00
Location of our language center in Maastricht
Berlitz Maastricht is located within 500 meters from the historic city center of Maastricht and in the beautiful St. Pieter neighborhood near the river Maas. It goes without saying that Maastricht is an excellent city to spend time in, whether as a tourist, an expat or a student and even for its inhabitants it is a place where you can find many parks, hundreds of small cafes and restaurants, cinemas, theatres, museums, and shops. It is for this reason that in all seasons the city is flooded with people taking in the southern atmosphere. Please feel at home by learning a language and start enjoying the many facets of Burgundian life. Looking forward to meeting you soon!
How to get to Berlitz Maastricht
It is easy to get to our language school in Maastricht.
When you are driving on the John F. Kennedy bridge, turn right at the first turn in the direction of the Center of Maastricht and take the left at the traffic lights towards Maasboulevard. After 20 meters, keep to the right, follow the service road and you will arrive in about 180 m.
Parking: There are two parking spots on the left side of the entrance of the building with the Berlitz logo. Parallel to the building, there is public parking Municipality Maastricht. Only coins or chip cards are accepted. The fee is € 6/day.
If you are using public transport, the closest bus stop is Maastricht, Parkweg, for buses 9 and 78.
You can also get to Berlitz Maastricht by bike - in 5 minutes from the St. Servaas bridge.
About the Maastricht language center
Our language center is ideal for in-person lessons. You can enjoy our comfortable classrooms and focus on your goals.
Discover all the languages you can learn at Berlitz Maastricht
Frequently asked questions
You may be taught by different teachers. Having more than one teacher will help you in becoming acquainted with different accents and it will give you variety. Besides this, scheduling your lessons will be more flexible. Of course, there will still be a maximum number of teachers and they all follow your progress closely.
The value of the remaining private lessons can be transferred to any Berlitz Center in the world if you would like this. The remaining lessons will be calculated based on the pricelist of the destination country. The course fee applied on registration remains active for 3 months. After this period the remaining lessons may be subject to a price increase. The total value of the remaining lessons will be active at all times. Refunds of unused private lessons are only possible within the first 6 months of registration at written request to the Berlitz Center where the course was registered. In this event, €100 administration costs will be deducted from the amount to be refunded.
Find out more
Fill in the form below and we'll contact you to discuss your learning options and answer any questions you may have.