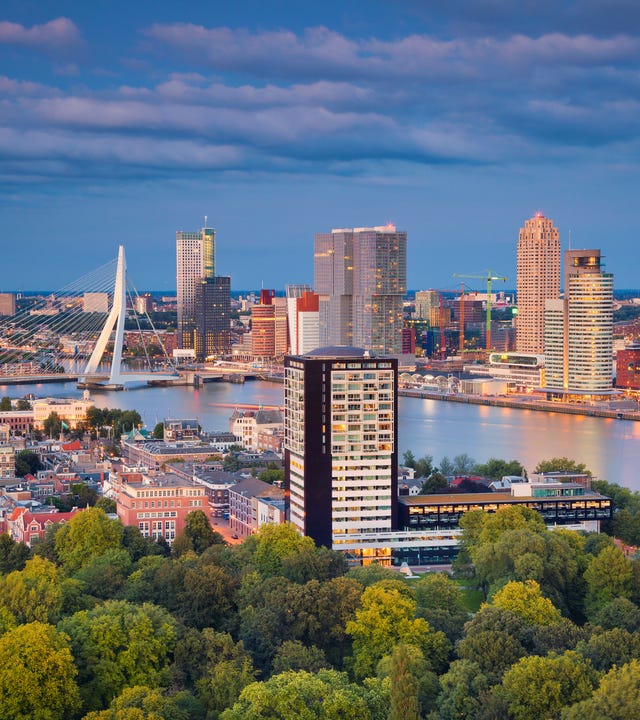 Language center in Rotterdam
Address:
Vasteland 38c,
BM Rotterdam Rotterdam 3011
Classroom Hours:
Monday - Friday

08:00 - 21:45

Saturday

09:00 - 12:00
Location of our language center in Rotterdam
The location of our center is very central, near the Erasmus bridge and in walking distance of public transport. You can enter the Berlitz school through the main entrance at Vasteland 38, on the second floor. At arrival please use the intercom, Berlitz School of Languages B.V.
How to get to Berlitz Rotterdam
In front of the building, there are paid public parking spots. You can find a parking meter on the right and on the left side of the entrance of the Berlitz school.
Another parking option is the paid parking garage "Stadsgarage Erasmusbrug" at Willemsplein 1, which is a two minute walk from the center.
You can either take the tram (# 8, 23 and 25) to Leuvehaven tram stop or the metro (line D) to Leuvehaven metro station.
Cross the big street in the direction of the Erasmus bridge, turn right before you reach the beginning of the bridge, and approx. after 150 meters you will find the entrance on your left.
About the Rotterdam language center
The center is ideal for both groups and private classes. Enjoy our modern and spacious center and free coffee!
Discover all the languages you can learn at Berlitz Rotterdam
Frequently asked questions
Each lesson takes 45 minutes, including a short 5-minute break.
The Berlitz Method is a skill-based approach designed to teach you a new language the same way you learned your first one, naturally, through conversation. It allows you to learn vocabulary and grammar while hearing and speaking the language you are studying.
Find out more
Fill in the form below and we'll contact you to discuss your learning options and answer any questions you may have.