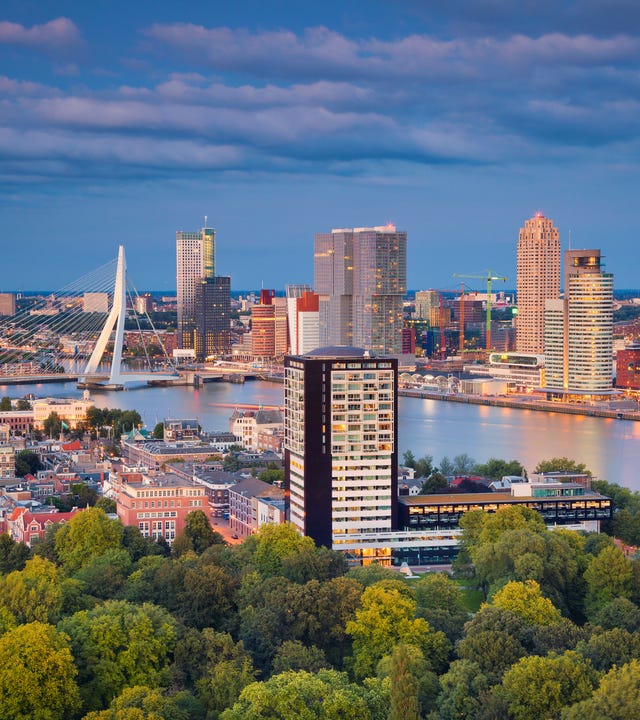 Language center in Rotterdam
Address:
Westblaak 194,
KN Rotterdam Rotterdam 3012
Classroom Hours:
Monday - Friday

08:00 - 21:45

Saturday

09:00 - 12:00
Location of our language center in Rotterdam
Berlitz Rotterdam is located in the heart of the city, in the Cool District. The language school at Westblaak is surrounded by parks, pedestrian areas, shops, cafes, and restaurants.

How to get to Berlitz Rotterdam
You can easily get to our language school in Rotterdam by any means of transport and the Eendrachtsplein subway station is just across the street.
You can enter the Berlitz school either through the main entrance at Westblaak 194 or through the Berlitz parking garage underneath the building. The Berlitz office is located on the 6th floor.
About the Rotterdam language center
You can also enjoy our comfortable classrooms, ideal for in-person lessons.
Additionally, you have free parking space in the parking garage underneath the Berlitz school (only cars and bikes are allowed).
Discover all the languages you can learn at Berlitz Rotterdam
Frequently asked questions
Each lesson takes 45 minutes, including a short 5-minute break.
The Berlitz Method is a skill-based approach designed to teach you a new language the same way you learned your first one, naturally, through conversation. It allows you to learn vocabulary and grammar while hearing and speaking the language you are studying.
Find out more
Fill in the form below and we'll contact you to discuss your learning options and answer any questions you may have.