The safest, most efficient way for kids to learn a new language.
The benefits of learning a new language as a kid have been proven. Our online language classes for kids make it easier to access those benefits.
Our structured learning plans and proven methods are delivered safely online, and our interactive lessons are delivered by Berlitz instructors who keep kids engaged. The focus of our lessons is on conversation, which increases retention and makes learning a new language fun.
The lessons are delivered through our Berlitz Live Online platform or Zoom. Kids and teens join the online lessons and can interact directly with their instructor.
The learners will need a computer, tablet or mobile (with the free app), a headset, a stable internet connection, and a webcam.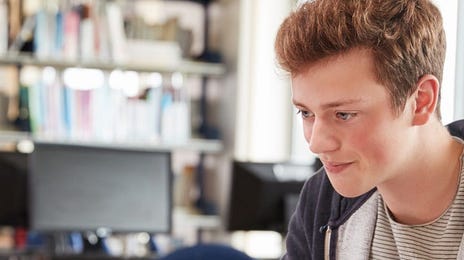 The future of learning
Berlitz offers a web-based language program for children that features live online learning. The program combines the power of the proven Berlitz Method and our age-appropriate and engaging Berlitz kids curriculum with technology so your child will learn to speak, listen and think in his or her new language quickly and easily.
Benefits:
Private lessons and live online group language programs for kids aged 8-17
Delivered through Zoom or our Berlitz Live Online platform
Programs based on skills, levels, goals and timeframe
Varied and age-appropriate teaching materials
Native fluent instructors trained to teach the Berlitz Method® to young learners
Wide selection of languages
Flexible schedules
Find out more
Contact us today with your questions. We can work together to find the course that's right for you – with no obligation on your part. Fill in the form and your Berlitz team will contact you shortly.