The ability to speak French will open doors for you in your career and social circles, and it will also foster inclusiveness and a sense of belonging wherever you travel across the country.
Our Berlitz Language School offers a range of French courses in London, from intense one-on-one instruction, to social small group learning. We combine over a century of educational experience with the latest linguistic research and techniques, to provide you with a quality education that will give you skills that last a lifetime.
Learning French with Berlitz London
In-person French classes in London
We offer a range of in-person courses at our London Language School, including one-on-one training as well as small group lessons.
Working face-to-face in a supportive environment, you practice your new skills in real-life conversations, getting instant feedback and guidance on your form, while learning the nuances of in-person communication.
Got a specific goal in mind? Our private classes are 100% customized to help you achieve your goals. We tailor the content to your interests and work with you to ensure you achieve what you want in the timeframe that you need.
Learn French, interact and make new friends in our small group classes. Perfect for people who enjoy social learning, our group classes will have you speaking in French with your peers from day one.
Need to learn French in London fast? Take a deep dive into the language and immerse yourself in French with our intensive courses that are designed to get you fluent fast.
Benefits of learning French
As French is one of the most spoken languages in Europe, having a working understanding of French will open employment, educational and social doors for you, all while stimulating your mind and opening a new world of art and culture.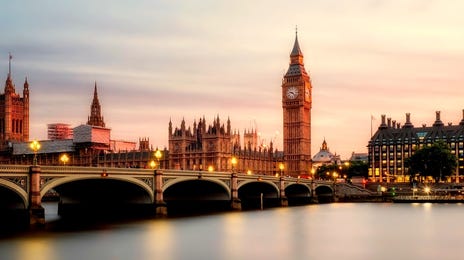 Discover our language center in London
Our language center is conveniently located in the heart of Mayfair, within walking distance to all of London's central West End and Buckingham Palace.
It is easily accessible by public transport: our school is situated in zone 1, opposite the Green Park tube.
You can drop into the many nearby shops, restaurants, and cafes before, after or in between your French language classes. If you'd rather work or study, you can access our available rooms.
You can join our weekly pub night in London to have a drink on Berlitz
Get started learning French at any level with Berlitz London
Everyone is different when it comes to language learning. Our language school in London offers French courses for every level so you can find and choose an option whether you are looking for an opportunity to learn something new, or already are an advanced speaker.
Beginner French courses in London
Having a basic command of the French language is certainly a useful skill if you have to travel, as French is spoken in many parts of the world. It's the only language with English used on the 5 continents. If you want to start to learn French but don't know where to start, our beginner courses got your back! We will build the foundations needed to develop fluency by guiding you through the basic levels. Using the immersive Berlitz method, we will have you speaking French from your very first lesson.
Intermediate French courses
Do you want to enhance the French skills you already have? Immerse yourself in the language with the Berlitz Method, and learn to navigate conversations in your daily life with just about anything! During your intermediate French courses, our native-level instructors will help you understand the cultural aspects of using French as well, so you can build the confidence to speak the language fluently.
Advanced French courses in London
If you are ready to master the French language, our advanced courses are exactly what you need. London is a diverse international business hub, and French is one of the most frequently used languages after English, both in social and professional environments. This means developing fluency in French will improve your career prospects but could also prove to be a valuable skill during your everyday life. Become fluent in French with Berlitz London and enjoy communicating effectively in even the most complex situations!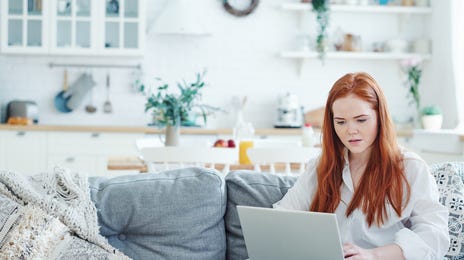 Online French classes
You're busy, we get that. That's why we offer flexible online learning options so that you can learn French at a time and at a place that's convenient for you.
Find out more
Contact us today with your questions. We can work together to find the course that's right for you – with no obligation on your part. Your Berlitz team will contact you shortly.
Frequently Asked Questions
The best French course is the one that fits your needs and helps you achieve your goals. At Berlitz London, we can guide you so you pick the right French course:
if you want to learn French fast, then our one-to-one intensive French course is probably the best
if you want more social interaction, then we recommend you choose our online group lesson
if you don't want or don't have time to commute, then you can join our online French classes
if you're looking for maximum flexibility and independence, then you should have a look at our self-learning options
Yes, Berlitz offers a wide range of intensive classes. It's perfect if you want to learn French fast as this is the quickest and most efficient way to master a new language.
You can choose to have your intensive French course alone or with a group, half or full day.
You can join in-person French classes in London in our Berlitz language center. It's located in the heart of Mayfair, opposite Green Park tube.
If you learning from home is easier and more comfortable, you can also join our online French classes.