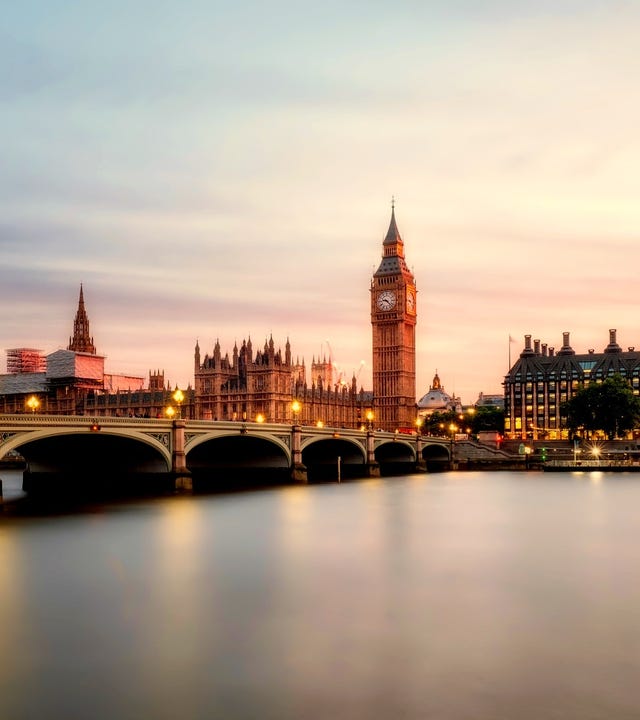 Language School in London
Address:
Berlitz UK Ltd, Level 1, Devonshire House, One Mayfair Pl,
London W1J 8AJ
Classroom Hours:
Monday - Friday

8:00 - 17:00
Location of our language school in London
Berlitz London is centrally located in London, in the heart of Mayfair, walking distance to all of London's central West end and Buckingham Palace. Among other notable sights near our language center, you can find Picadilly Circus, Covent Garden or Hyde Park
How to get to Berlitz London
Our language center is opposite Green park tube. Situated in zone 1, it is overall easily accessible by all forms of public transport and national rail.
About the London language school
You will attend your language classes in professional corporate offices in a shared office space. Our school is a very high-end location with a traditional English butler on the main door, an excellent reception team and a huge marble interior. We offer complimentary tea and coffee and break-out areas are available across many points. Learners can have access to their rooms outside of lessons if needed for work/personal reasons whilst studying.
All our classrooms have air-conditioning and wifi.
A weekly pub night in London is organised by our language centre - this is a good chance to have a drink on Berlitz, to meet other learners and Berlitz staff.
Discover all the languages you can learn at Berlitz London
Frequently Asked Questions
Our popular languages include English, French and Spanish. But we offer many more languages such as Italian, German, Russian or Mandarin. If you don't see your target language on our website, contact us.
We offer a wide range of private or group language courses. Plus, at Berlitz, language learning is based on immersion principles. In other words, you'll learn only by speaking and hearing this language.
Our language school is located on the 1st floor and has lift access. Also, our center is wheelchair friendly.
Find out more
Contact us today with your questions. We can work together to find the course that's right for you – with no obligation on your part. Your Berlitz team will contact you shortly.