Learn Romanian with Berlitz
Get a comprehensive Romanian language skill set by learning with Berlitz's proven experiential method. Whether you're a beginner or are looking to deepen your conversational skills, our Romanian lessons will give you the skills and insights to navigate real-life Romanian conversations with competence and confidence.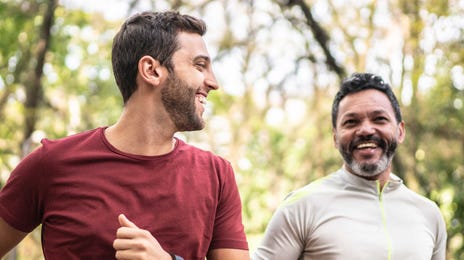 How learning Romanian works with Berlitz
You will learn Romanian through experiential learning, motivating challenges, and direct feedback on the cultural nuances of the language. This combination gives you the skills that you need to understand not only what to say, but how to say it correctly in any conversational situation.
No time will be wasted and you will begin to speak Romanian from your very first lesson.
80% of your Romanian classes will be spent speaking the language to fast-track your fluency in the language.
We have Romanian lessons for all ages, including adults, teens, and children.
With over 140 years of language experience, Berlitz offers you a proven, high-quality education.
We can tailor courses for groups of employees who need Romanian language skills fast.
Why learn Romanian?
Romania is a country rich in legend, culture, and history. The 12th-largest country in Europe with the sixth-largest population in the EU, Romania holds significant economic and political sway in the European Union. A developing nation rich in resources with a high-income economy, there is a lot of potential in Romania's future, making it an enticing proposition for business and leisure seekers alike. The national language of the nation, Romanian, is one of the easiest languages for native English speakers to learn and is an essential asset when traveling within Romania.
What our learners say
"Couldn't wish for a better or more convenient way to get English lessons – I want to thank all the instructors I had during my daily lessons! I'm very grateful as they were able to give me a lot of confidence…"

Silke
Find out more
Fill in the form below and we'll contact you to discuss your learning options and answer any questions you may have.