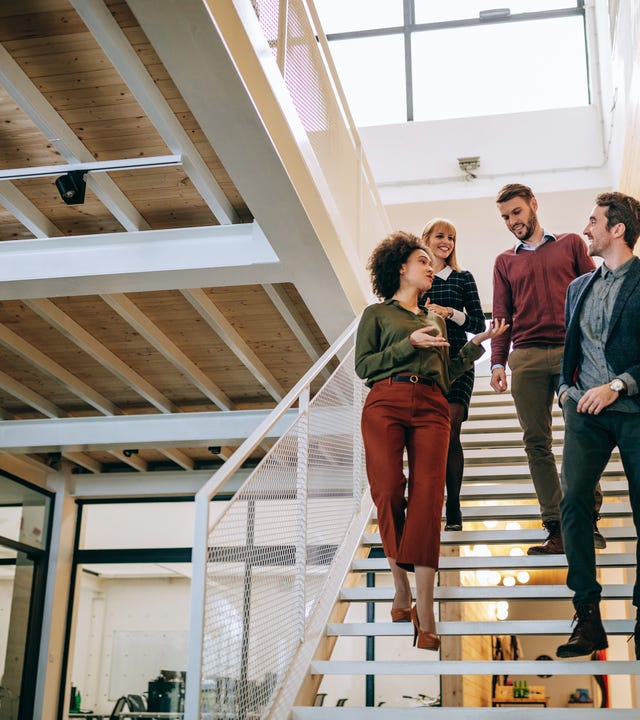 Budapest - Bajcsy-Zsilinszky
Address:
Bajcsy-Zsilinszky út 29.4.em.,
Budapest Hungary 1065
Office Hours:
Monday - Friday

8:00AM - 8:00PM

Saturday

9.00AM-12.30PM
Welcome to the Berlitz language center Budapest-Bajcsy
Where is our language center located?
Berlitz- Bajcsy center is located in the city center, between Nyugati and Deák square opposite to Arany János metro station.
How to get to Berlitz Bajcsy center:
By car: Suitable parking places are in the surranding streets (not free of charge) or in a multi storey parking house at Zichy Jenő street.
By public transport: The nearest metro stop is Arany Kános street, blue line. Also Deák square, Nyugato square or Opera a few minute walk from us. Bus No 9 stops front of our building.
Trolley bus 72, 74 stops are also close at Bajcsy street.
Languages ​​taught at Berlitz Bajcsy:
Hungarian
English
French
Italian
German
Spanish
Russian
More languages (online)
Advantages of Studying at Berlitz
Our courses are taught in the target language only and without translations which allows you to actively use the language from day one.

Continue your course abroad
Berlitz has over 500 centers spread across 70 countries worldwide. You can start your course in Hungary and continue your studies wherever you want.
Suits all pockets
We offer a large selection of courses and programs to cater for all budgets.
Intercultural trainings and leadership coaching
Berlitz Budapest offers seminars and programs specially designed for people who want to develop their intercultural and leadership skills.
Programs for children and teens
Berlitz Budapest offers language courses for children and teens. The course content and material are adapted to the age of the child.
Highly trained instructors from all over the world.
Our instructors are native-fluent speakers of the language they teach and are continuously trained by us in using the Berlitz method and material in the most efficient way possible.
We would be happy to advise you and offer a placement test free of charge. Come by and pay us a visit or give us a call. The Berlitz team in Budapest-Bajcsy center looks forward to seeing you. Please contact us at budapest1@berlitz.hu.
If you would like to make any changes to your schedule, please contact reception at budapest1@berlitz.hu or call +36 70 336 5475
Find out more
Fill in the form below and we'll contact you to discuss your learning options and answer any questions you may have.