As the most spoken language in the world, Mandarin Chinese is an important language for business, travel, and cultural trends. If you want to open the doors of opportunity, it's important to learn Mandarin properly. At Berlitz UAE, our Mandarin classes focus not only on the pillars of the language but also on the cultural fundamentals of speaking the language.
Our Mandarin Chinese lessons will immerse you in the language, so you get used to its tonal nature and spend up to 80% of your class time speaking it in conversation with your Berlitz-certified native-fluent instructor. This exposure to the language will help you gain confidence in speaking, listening, and understanding Mandarin in any real-world setting.
Benefits of Mandarin language learning with Berlitz UAE
Suit your learning style: whether you like to learn in a group, solo, in private classes, online or in-person our Mandarin lessons can be customized to suit your needs. 
Learn Chinese online and mix in some in-person classes with our flexible scheduling approach. 
We cater to all people, with age-appropriate courses for children, teens, and adults. We also offer customizable Chinese classes for businesses looking to upskill employees. 
You will be communicating in Mandarin from your first class. 
Native-fluent teachers will share stories and life experiences that can guide you to understanding the fascinating Chinese culture.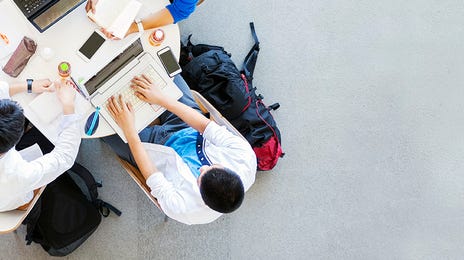 Online Mandarin classes
Choosing to learn Mandarin is a big commitment. With Berlitz online classes, you have the flexibility to fit learning around your life. Our online Mandarin tutoring will give you the same results and teaching methods as our in-person language classes, you learn from the comfort of home, work, or wherever you happen to be (with a strong internet connection).
Whether you choose to learn in a group or one-on-one, you will spend most of your lesson practically speaking Mandarin, so you get used to the language under the expert guidance of your instructor.
In-person Mandarin courses
Learning Chinese in-person is ideal for immersing yourself in the culture and quickly building your language skills. Our face-to-face Chinese lessons help you to learn Mandarin in a safe, supportive, and motivating environment under the guidance and encouragement of your instructor.
Check out the location of our Berlitz language centers in the UAE and start learning Mandarin in person.
Why learn Mandarin Chinese?
With over 800 million native Mandarin speakers, Chinese Mandarin is the most spoken language in the world. One out of five people in the world speaks Mandarin. With this many people speaking the language, it is easy to understand just how important this language can be. For business professionals, China represents one of the largest economies in the world, and speaking Mandarin can open up a wide range of professional opportunities. For travel, learning Mandarin can deepen your experience and understanding when visiting China's many wonders.
What our learners say
"The one-on-one Berlitz course was perfectly suited for my needs. I will be signing up for it again soon"

John
Frequently asked questions
Mandarin is one of the most important languages in the world and is widely used in business with Chinese companies.
Yes, it is really useful to speak Mandarin as it is the most spoken language in the world and is essential for both business and travel.