Why learn Somali with Berlitz UAE?
When you learn Somali with Berlitz, you get a high-quality education tailored to your needs. Berlitz is one of the world's top language schools, with over 140 years of experience helping people master language. We're famous for educational excellence with our immersive Berlitz Method, individualized instruction, flexible learning programs, and native-fluent instructors who are dedicated to your success.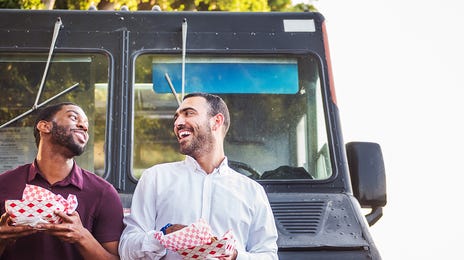 The fastest, most effective way to learn Somali.
Our Berlitz Method is based on immersion and is the fastest, most effective language learning technique used today, whether you learn Somali online or attend Somali classes in-person.
You will start speaking Somali from your first lesson, guided by your instructor, using a process of practice and presentation. Through immersion, you learn the natural flow and nuance of the language, just like you would if you lived in Somalia.
Our Somali language learning technique focuses on meeting specific progressive goals and draws on the latest linguistic research to allow you to speak Somali in real-life situations confidently and competently.
Benefits of learning Somali with Berlitz UAE
Fast, efficient results: your immersive Somali classes are conducted in language from day one, with learning activities focused on specific goals that meet your needs. This means you become fluent fast with the confidence to speak Somali in any real-world situation.
Cultural understanding: Our Somali lessons include cultural training to help you communicate in the right context. You learn not only what to say but how to say it to ensure you communicate effectively and avoid miscommunications.
Expert instructors: Berlitz instructors are native fluent speakers dedicated to your learning journey and ensuring you meet your individual goals, whether you choose to learn privately or in a small group.
Learn your way: When you study with Berlitz UAE, you can build a customized program to meet your needs and lifestyle.
Online Somali lessons
When you learn the Somali language online with Berlitz, you enjoy the same high-quality experience as our in-person classes, with the flexibility to fit learning around your life.

All Somali classes online utilize our acclaimed Berlitz Method to immerse you in your new language and get you speaking Somali from your first lesson. You will be supported through your course with an easy-to-use online platform that lets you track your progress. You will learn through engaging activities tailored to your interests, and cultural pointers which help you to contextualize the language so you speak naturally, just like a native speaker.
We offer two options for online Somali classes: video classes either by yourself or with a small group of learners; or self-paced study which you progress through by yourself, with interactive videos and online activities.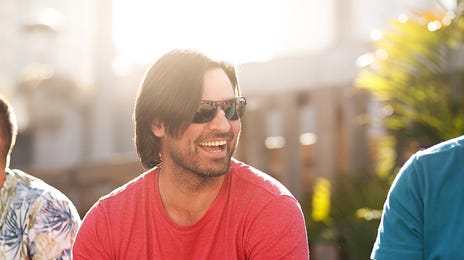 In-person Somali lessons
Whether you're learning Somali for work, travel, or interest, our in-person Somali classes will help you quickly build your language fluency. Supported by a native-fluent Somali instructor, you can learn in a small social group or one-on-one.
Lessons are conducted in Somali so you can practice your new language in a supportive environment with instant feedback on your form and progress.
Check out our language center locations and learn Somali in person at Berlitz UAE.
Why learn Somali?
Learning Somali is an excellent choice for anyone looking to work or do business with the region. It is rich in resources like uranium, iron, and gas and features a solid agricultural and livestock industry essential to the UAE and Africa. It also has a burgeoning technology industry, which shows promise for those who work or invest in upcoming tech.
Somalia is a strategically well-placed country that boasts the longest coastline in Africa. It occupies the tip of the Horn of Africa and is located along important shipping lanes of the Gulf of Arden, along with the southern approach to the Bab el Mandeb strait, the route through the Red Sea and Suez Canal, as well as being close to oil fields. This makes Somalia a vital trade and resource route between the United Arab Emirates and Africa.
For travelers to Somalia, having a working knowledge of the language will help you to get around the country safely and enjoy a more authentic experience with local cultures, sightseeing, and hospitality.
There are over 21 million Somali speakers worldwide. With immigration from Somalia growing in the UAE, it's also an important language to learn if you want to communicate with your Somali-speaking neighbors, co-workers, and friends.

What our learners say
"The one-on-one Berlitz course was perfectly suited for my needs. I will be signing up for it again soon"

John
Frequently asked questions
Our instructors are well-trained to use the renowned Berlitz Method, have an educational background and are continuously monitored to ensure the highest quality standards.