Learn to speak German like a native with our German courses from Berlitz United Arab Emirates. Customized to suit your goals and lifestyle, our classes teach you the language and cultural aspects of delivery so you learn to speak naturally and fluently.
Whether you're learning German for travel, work, or social reasons, our immersive language learning techniques will get you fluent fast.
Benefits of German language learning with Berlitz
Learn how you like with the freedom to choose a format that suits you. Whether you want to learn solo, in a group, one-on-one, in-person or online, Berlitz has a German course for you.
Customize your schedule by mixing in-person classes with online sessions.
Learn at all ages with Berlitz classes tailored for: children, teens and adults.
Berlitz offers learning options for companies looking to skill-up their employees with the German language.
You will be communicating in German from your first class thanks to our immersive Berlitz Method.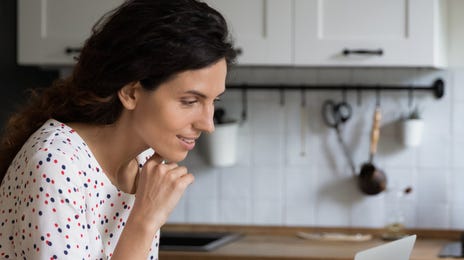 Online German classes
If you're busy and don't want to commute to classes, then our online German courses are the solution you've been looking for. Offering the freedom to learn German online when and where you want, our online German lessons are highly customizable and are available in group, private and self-paced formats.
So regardless of your budget, your learning style, your current German language proficiency, or your schedule, you can rest assured that Berlitz has a course that's perfect for you.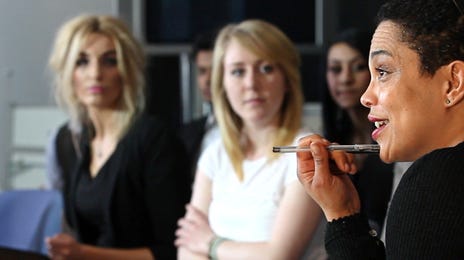 In-person German classes
If you prefer learning in-person, then our German language lessons at one of our Berlitz language centers across the United Arab Emirates are perfect for you.
Led by a friendly Berlitz-certified instructor, most of your language class is spent in language, with engaging, practical activities designed to get you fluent fast.
Whether you choose to learn in a group or one-on-one with your instructor, you will walk away from every class with a more developed German skill set and the motivation and confidence to continue on your journey.
Find our more about our in-person German classes in Dubai or Abu Dhabi and start learning with Berlitz UAE today.
Learn German in-person
At Berlitz UAE, we have German classes for everyone.
Why learn German?
Popular through the business and cultural capitals of Europe, the German language is spoken by over 120 million people worldwide. If you're interested in a career in the sciences, German is the second most widely used scientific language, and it is also an important language in the world of academia. In fact, German universities are consistently ranked the most in-demand for international students, offering world-class educational and career opportunities for students and alumni.
What our learners say
"The one-on-one Berlitz course was perfectly suited for my needs. I will be signing up for it again soon"

John
Find out more
Fill in the form below and we'll contact you to discuss your learning options and answer any questions you may have.
Frequently asked questions
At Berlitz UAE, you can take German courses regardless of age or language proficiency.
We offer German programs for adults, kids and teenagers, and businesses.
You can also choose between online, in-person, private, group, self-study, beginner, or intensive lessons.
With Berlitz, you can decide how you want to learn. You get the same premium Berlitz learning experience with both in-person and online and guidance from our dedicated instructors. With Berlitz Online, you just skip commuting to class.
Our German courses are internationally recognized as a proof of language proficiency and can help students seek opportunities in German companies or help with immigration to Germany.