International businesses play a key role in the bustling Dubai life, and speaking German can do wonders for your career advancement. With Berlitz, you can learn to speak German in conversations with a natural flow, navigate complex social and professional situations with confidence and enjoy rapid progress in your language skills. By combining our innovative teaching method with the expertise of our native-fluent instructors, we will have you speaking German as soon as your very first lesson. Our classes focus on your individual goals and needs and can be tailored to fit your schedule. Discover the power of languages and learn German in Dubai with Berlitz!
In-person German classes in Dubai
Whether you prefer learning in a one-on-one or a group setting, our in-person classes will provide you with countless opportunities to speak and practice German. Lessons are catered to your learning style so you can progress towards your language goals efficiently.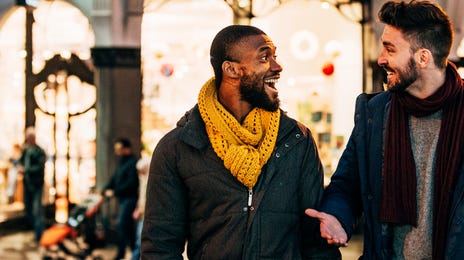 Why learn German with Berlitz in Dubai?
Not only is German the second most commonly used scientific language in the world, but it is also the mother language of many people living in Dubai. With a 10,000-strong community, Germans are one of the biggest expat groups in the city.
German businesses thrive in the Dubai area, so learning to speak professional German will prove beneficial in your career.
If you want to work or study abroad in a German-speaking country, knowing the language is a must, which will make your day-to-day and professional life easier.
Having confident language skills and familiarity with the culture of German-speaking countries also means you can travel the world and connect with other people.
If you have a German-speaking family member or friend, knowing German can also make communication smoother and get you connected easily.
Take German language classes with Berlitz Dubai, and open your world to the many benefits of speaking German.
Berlitz language centers in Dubai
Berlitz offers in-person German courses in Dubai in two locations. Check out our language centers in JLT and Jumeirah and select the one closest to you!
Find your ideal German course with Berlitz Dubai
With Berlitz Dubai, you can tackle your language goals in an environment that supports your progress. We have designed options for every age and preference, so you can choose the class that fits you the best.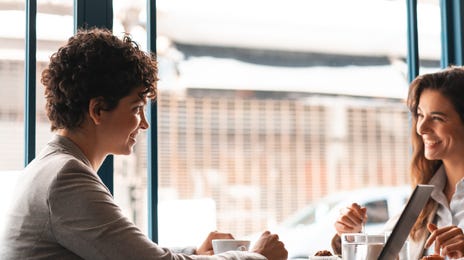 Get started learning German at any level with Berlitz Dubai
Just like learning styles and preferences, familiarity with our target language can vary from person to person. And that is perfectly fine!
Our German language courses in Dubai are available for every level, so everyone can find a course that fits them perfectly. Whether you need to start from the basics and build the foundations of your target language, or already have some experience with German, you will be able to improve your skills according to your needs.
Beginner German courses
Are you just starting out on your language-learning journey? With our beginner German classes, you will be introduced to the basics of the language and develop your hearing and speaking skills during conversations with your native-fluent teacher. By the end of your course, you will be able to communicate on a basic level and carry on conversation in everyday situations.
Intermediate German courses
Do you already speak some basic German and want to take your skills to the next level? Make a step towards fluency with Berlitz Dubai, and learn to communicate on an expanding variety of general topics. By taking our intermediate German courses, you will be able to express yourself confidently in most professional and personal situations.
Advanced German courses
Speaking fluent German is quite a feat in the multicultural business world of Dubai. Our advanced courses will help you progress to fluency, so you can improve your professional aspects and confidently build relationships with German speakers. You will also learn to communicate effectively and appropriately even in demanding oral tasks and situations, like when leading a meeting.
Online German classes with Berlitz
Do you want to take German language courses in Dubai, but your busy lifestyle gets in the way of actually starting them? Berlitz offers high-quality online education for every level so that you can begin your language learning journey anytime, anywhere! Enjoy the variety of our one-on-one and small group classes from the comfort of your own home, workplace, or café, or experience learning German as an independent learner and mix your online classes with self-study sessions.
What our students say
"I took German language courses with Berlitz Dubai at the JLT language center and successfully completed A1 and A2 levels. I recommend Frau Aida, she is professional and has all the skills of a good teacher. I was wondering about choosing a German course in Dubai, but now I highly recommend Berlitz for anyone who wants to learn a new language, as they provide professional teaching courses at competitive prices."

Bishoy Nemr
Frequently Asked Questions
You can take German courses in Dubai at two Berlitz language centers:
If you want to save time on commuting, you can also learn German with Berlitz's online classes.
You can choose the best German courses in Dubai based on your learning styles and schedule. Berlitz Dubai has a variety of classes to fit your preferences:
You can learn German in Dubai on your own in several ways.
Berlitz Flex: A self-paced study course offering on-demand online activities and coaching sessions with a Berlitz instructor.
Cyberteachers: An independent-study language course offering an e-learning platform with numerous interactive exercises and access to a virtual classroom with a maximum of eight participants all day round.
Individual learning programs with Berlitz offer you maximum flexibility to allow you to progress at your own pace and grant you support from our experienced instructors.