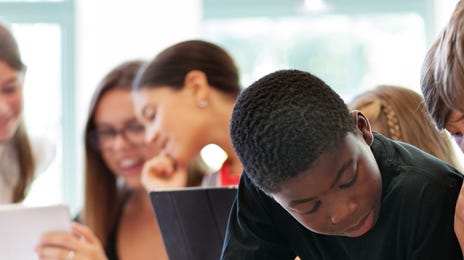 Fun with languages at Kindergartens and Schools
Fun is the biggest motivator for children and young people – this also applies when learning a language. For this reason, our language programs are designed so that kids and teens are actively involved from the outset – through exciting role-playing activities, language games, varied exercises and coverage of age-appropriate topics. 
Kindergarten language courses
Children have a natural gift for studying languages. Our kindergarten courses are a unique learning opportunity for children ages 4 through 6. Based on the famous Berlitz Method and the most recent pedagogical research, Berlitz helps children learn how to speak and interact naturally in English. Give your children a head start for school and in their life. At Berlitz, class time is like playtime with friends, even though your child is learning.
Child-based learning
Contact the kindergarten teachers and parents to organize a free trial lesson with a group of at least 7 kids of the same age
Courses run for one semester and usually take place once a week
Immersion in the language with the Berlitz Method
Learning through exciting stories, games, songs and playful activities
Building up the knowledge to speak and interact in English
School language courses
For school aged children, language training with a native speaker compliments their regular English schooling. Our native-speaking instructors will visit your school and teach the kids with games and other fun activities. Experience either a weekly program over the school year, or intensive language training for a week for the whole class.
Berlitz Kids & Teens school programs feature:
Age suited program, designed for children ages 8-11
Qualified native-speaking teachers specializing in child education
Kids are encouraged to speak the majority of the time during lessons
Self-study support through student book, workbook and multimedia activities
Continuous improvement and long-term success
The Berlitz Method immerses your child in the target language, guaranteeing quick, lasting results no matter what their level of proficiency is at the start of the program.
The fun doesn't stop at the end of the course: your children can continue to use their student book and multimedia material to reinforce their understanding of all they learn during their course. The online network known as the Berlitz Global Adventure Community serves as a platform where your kids can further expand their horizons while connecting with other adventurers around the globe. This helps them internalize the importance of international cooperation and dialogue, all the while maintaining friendships and continuously improving their English skills.
Find out more
Contact us today with your questions. We can work together to find the course that's right for you – with no obligation on your part. Your Berlitz team will contact you shortly.