Have you ever wondered where an interesting name like Berlitz comes from? Or maybe you're just curious to know how a school that once offered language lessons in the United States successfully grew into a global organization in professional development – an expert offering everything from business seminars to intercultural training, plus a whole host of courses for children and young people. The answers to all of this lie in our history. We've now been around for more than 145 years, and the most important milestones tell a tale of discovery – of the Berlitz Method, of our marketing icon with its horn-rimmed glasses, and of other fascinating stages in our history.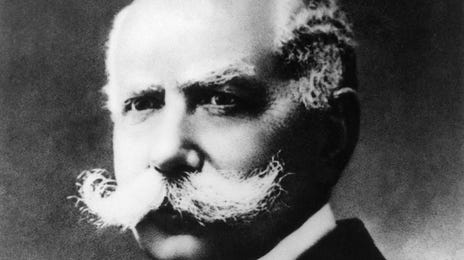 It's 1878 and the first Berlitz language school opens its doors
Our now-established company name goes back to our founder, Maximilian D. Berlitz. When Maximilian emigrated from Germany to the United States at the age of 18, not only did he speak his native tongue, but he also had a strong command of French, Latin, and Greek. He quickly made a name for himself as a language teacher and was soon appointed a professor of French and German. In 1878, he founded the first Berlitz School of Languages in Providence, Rhode Island, USA.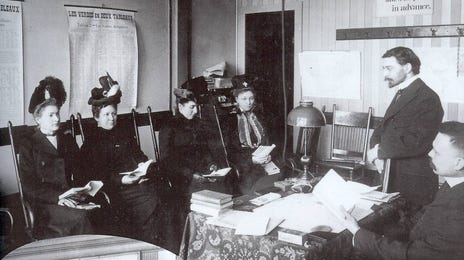 Our first milestone: The Berlitz Method is born
Whether it was pure chance or providence, the classic "grammar translation" method of language learning soon gave way to more dynamic and interactive methods. Maximilian Berlitz hired an assistant who only spoke French, and he immediately noticed that traditional approaches to formal instruction were much less effective than if you get students to actively speak a language from day one. From this point onward, he shifted the emphasis of courses toward teaching that allowed students to immerse themselves in new languages. And the Berlitz Method was born.
Out into the big, wide world – Berlitz goes global
It didn't take long for Maximilian's language school in Rhode Island to become much too small to answer the huge surge in demand. In response, without further ado more Berlitz schools were opened, this time on the West Coast of the United States. Then, in 1886, Maximilian moved Berlitz headquarters to New York. Further expansion followed, with new schools set up in Europe: Berlin (1888), Paris (1889), and London. By the late 19th century, Berlitz already ran nearly 100 language schools worldwide.
Winds of change – Berlitz between 1914 and 1945
Inevitably, the two World Wars of the 20th century also shaped the destiny of Berlitz. As each (male) principal was drafted for military service, almost overnight their wives or secretaries were put in charge of the Berlitz schools. Over time, it became clear that more and more women would now shape the future of the company. These were also times of anguish, however, with several schools being destroyed and staff struggling to keep teaching materials safe. In a number of cities, the women running courses did manage to keep lessons going. Berlitz owes much to their daring, determination, and dedication.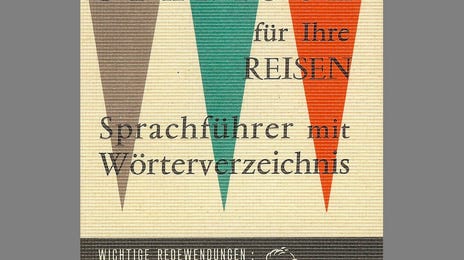 The 1960s – a new, golden era of transformation
As the spirit of self-confidence returned to Berlitz, the company expanded strongly in Europe. For more and more people, the 60s were a time of increasing international travel. As a result, a new generation of learners turned to Berlitz. Many now wanted to acquire a fundamental understanding of new languages. The political and social influence of the United States also reinforced a need to learn English. It was at this time that Charles Berlitz, company vice-president and grandson of Maximilian Berlitz, developed the multilingual Berlitz travel guides. Covering 500 + destinations in 30 + languages, these guides soon conquered the world. Before long, these miniature versions of the Berlitz professor started his career.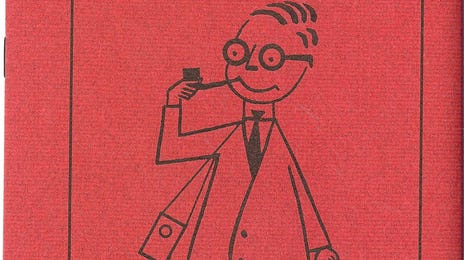 The little professor – Berlitz and its marketing icon
He was small, he wore glasses, he always had a smile on his face, and sometimes there was a pointer in his hand or even a pipe in his mouth. For nearly a quarter of a century, our little professor provided Berlitz with an iconic face to the outside world, not only on billboards, but also in schoolbooks and brochures. Whether you were a bus driver in London or a waiter in France, the underlying message was always the same: Immersing yourself in a foreign language while having fun makes it a lot easier to achieve your goals. Even if he's now an immortalized part of our history, we will never forget the little professor, and you might notice that he still features in some of our learning materials to this day.
Delving deeper into languages – 1964: the beginning of total immersion
Berlitz Total Immersion, our most sophisticated learning program, was launched in 1964. Tailored to the needs of individual learners, total immersion allows our students to completely engulf themselves in a foreign language. For example, joining a teacher for lunch is an additional opportunity to practice a new language in a social setting. Similarly, students can take part in sessions with two teachers in parallel to prepare for business meetings. Within as little as one to three weeks, this approach allows students to learn to express themselves, not only in everyday social interactions but also in more complex business situations. From the very beginning, this intensive approach is so effective that some students have told us they even started dreaming in the new language.
1980 – the Sahel expedition acts as a launching pad for the Berlitz Foundation
Between 1988 and 1992, a team from Berlitz in Brussels formed a partnership with several non-profit organizations and embarked on a very special mission. During their mission, a convoy of Land Rovers roamed the deserts of the Sahel region of Africa with the aim of helping others. They took with them parcels containing essential medicines, non-perishable food, and technical equipment that would make it possible to drill wells. For the team, this expedition would not be without its dangers. But with every encounter, the gratitude expressed by both families and children galvanized the resolve of the volunteers. And we at Berlitz have been supporting children in need ever since. In 2006, the Berlitz Educational Foundation was established together with Plan International, an organization supporting children's rights. The foundation run by Berlitz is a modest contribution we like to make to the future of children by supporting them on their journey through education.
Children language learning – the launch of Berlitz Kids in 1982
For years, we´ve facilitated language discovery for children with tailored activities and materials. Berlitz Kids is supported by age-appropriate learning materials, songs, and games, all enjoyed in a cheerful and relaxed atmosphere, with no expectations when it comes to accomplishments. Berlitz Kids also specializes in so-called multisensory materials. These have been developed for different age groups and are ideal for use in everyday situations. This approach to learning started in 1982. We also offer a whole host of summer programs, which have become highly popular. Berlitz also offers special services aimed at teens, such as preparation for language exams and tutoring.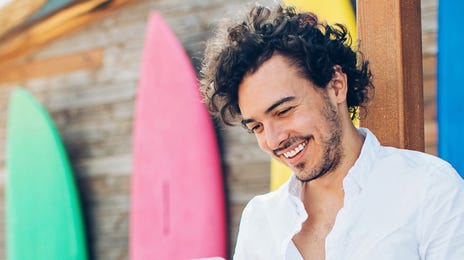 Always in tune with modern times – Berlitz in an era of digitech
Every decade brings about different developments and every decade involves new challenges. At Berlitz, we track trends to ensure we always keep our finger on the pulse – just as we did in the early 2000s when we introduced online courses. With more and more PCs being introduced to private households and offices, online courses were both innovative and convenient. From the very beginning, the content of online instruction has been identical to that of classroom lessons. We also allow lessons to be recorded, which makes it much easier when it comes to revision.
Berlitz today – languages, business seminars, intercultural training
We have continued to expand our offering over the decades, such that in addition to language instruction, we now also offer a wide selection of topics relevant to business and intercultural training. Our aim is to support people on their journeys in life, at work and at home, and we also experience a sense of satisfaction imparting knowledge of a practical nature. In doing so, we always keep your personal goals front of mind. We say this because if there's one thing that really motivates us, it's seeing you succeed – now and in the future!
Find out more
Fill in the form below and we'll contact you to discuss your learning options and answer any questions you may have.