Get the skills you need to confidently and correctly converse with native-fluent Korean speakers, by learning with the Berlitz Method. Perfected over 140 years of teaching, the Berlitz Method will train you in the language, as well as the cultural language nuances that ensure your thoughts are conveyed correctly.
Benefits of learning Korean with Berlitz
Study how you want. Berlitz offers a number of study formats so you can study Korean in groups or by yourself, in-person or online.
Our Korean lessons are available for all ages: children, adults and we even offer programs for companies that can be customized to suit desired outcomes.
You will be communicating in Korean from your first class using our proven effective Berlitz Method.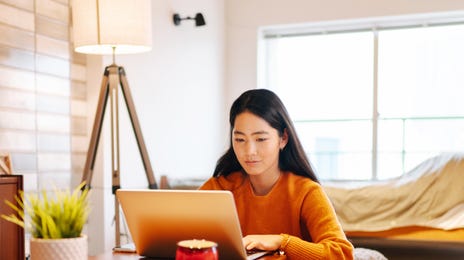 Online Korean classes
Learning Korean online gives you the best of both worlds: the flexibility to study when and where you want, with the same innovative, proven language-learning techniques as our traditional in-person classes.
You will get the same immersive Korean language lessons with a Berlitz-certified native-fluent instructor, just in a digital environment. Just like in a classroom, you are able to speak and communicate directly with your instructor and get immediate feedback on your language skills.
Our online Korean classes with Berlitz give you the flexibility to fit learning around your life. With our group online Korean classes, you can choose from select class schedules, while our private Korean lessons allow you to schedule your own classes. You will also have the opportunity to customize the curriculum of your private classes, so you focus on the skills you need to learn for your specific goals.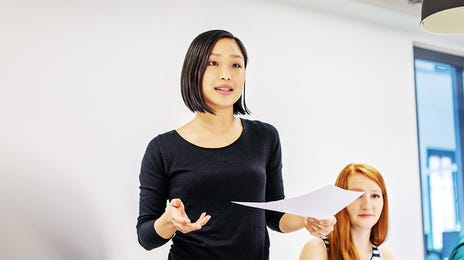 In-person Korean classes
Learn in-person from one of our Berlitz certified native-fluent instructors. Designed to keep you motivated, interested and engaged, our in-person Korean lessons can be done in a group or one-on-one. Focused on your speaking skills, you will spend the majority of your lesson actually speaking and practicing Korean, speeding up your learning journey and encouraging natural conversation skills.
Find out if there is a Berlitz language center location near you to explore in-person class options.
Why learn Korean?
Popular across Asia, the Korean language is spoken by around 77 million people. Built around the sounds of the language (phonetics) the Korean language is one of the more easy languages to learn, and it is a great gateway language for the Asia region. Learning Korean will also vastly improve your listening and memory skills, and will give you a greater understanding of cultures outside of your own. Meanwhile, if you're hoping to do business in Korea or work closely with Korean companies, learning the language is a mark of respect and will help you navigate the landscape in a more effective way.
Both North and South Korea indicate Korean as the official language, while the language is also popular in areas of China, Japan, and Russia. With major corporations and a variety of tourist attractions, learning Korean can open up professional and social opportunities.
What our learners say
Learning a language is not easy, but the Berlitz method has proven to be efficient and rewarding. The teachers are so patient and encouraging, they work so hard to see all their students succeed in communicating in the language they're learning. The entire team at Berlitz is the most passionate and supportive group of people. Your success feels like their success. I would highly recommend Berlitz to anyone wanting to learn a new language in a safe and encouraging environment.

Athena Pantelis
Find out more
Contact us today with your questions. We can work together to find the course that's right for you – with no obligation on your part. Your Berlitz team will contact you shortly.