Our CyberTeachers program is an online, independent-study language course that allows participants to learn at their own pace, at their own times, and from anywhere in the world.
Your lessons begin with an online survey to determine your level and language needs.
The CyberTeachers e-learning platform offers you round-the-clock access to a training program that is tailored to your specific interests and preferred topics, featuring numerous interactive exercises, a pronunciation trainer, a memorization tool, and much more. And in our new gaming area, you can collect points for your hard work and test your skills against other members of the CyberTeachers community. Motivation and fun are guaranteed!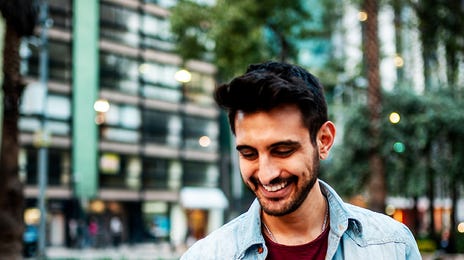 Benefits
Interactive, affordable, 24/7 online learning with maximum flexibility
Online language audit including a language placement test, needs analysis, and selection of professional field
More than 800 training modules; tailored content available for 218 professions and 20 industries
Detailed progress reports
Fun community competitions for additional motivation
Available languages: English, German, French, and Spanish
CyberTeachers Live
CyberTeachers Live is the add-on that offers you access to English conversation classes held in real-time in the virtual classroom with a maximum of eight participants, 24/7, with no advance reservation needed.
Around the clock language instruction
This add-on also provides unlimited online access to a live tutor 24 hours a day, 7 days a week.
At the click of a button, contact a Live Coach who will appear on your screen and answer your questions, or take part in a virtual conversation course in a Live Classroom.
You also have access to our Community Room which allows you to chat with other users, so you can practice your new language and ask questions. Instructor-led virtual group sessions on various themes are scheduled throughout the day as well.
Find out more
Fill in the form below and we'll contact you to discuss your learning options and answer any questions you may have.