Individual instruction in Berlitz Anywhere
Premium one-to-one online language courses in real time with an experienced, native-speaker Berlitz instructor. You'll soon be able to communicate easily and effectively in your target language. Whether you want to learn Spanish, Italian, French or any other language and no matter where you're located, the internet lets your instructor come to you for your scheduled lesson.
The benefits of individual instruction in Berlitz Anywhere:
One-on-one, live, online language instruction in tried-and-tested Berlitz quality.
Same learning content as on-site courses.
Lessons can be scheduled flexibly online.
Virtual tools and follow-up.
Focus on your language-learning needs and goals – your personal learning path and instructor bring you to your desired objective.
Learn Spanish, French, English, Italian, German or any language online.
The future of language training
Modern technology in conjunction with the proven Berlitz Method ensures a flexible, uncomplicated and success-oriented learning experience. Conducted by native-fluent speaker instructors in real-time as individual or group instruction and 100% in the target language, Berlitz Virtual Classroom allows you to gain more language skills over the web.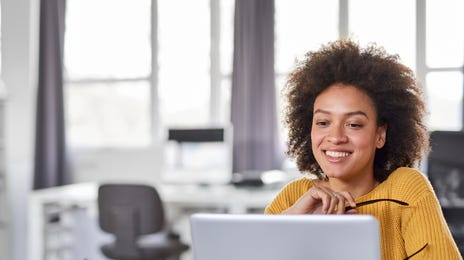 Pack 30 hours - Bonus 1000€
The main advantages of the course are:
Individual made to measure language program.
Immediate results and increased student confidence with the famous Berlitz® Method.
Exclusive and / or qualified native teachers.
Maximum flexibility in the time, place and duration of the course.
30 hour Private course with a maximum duration of four weeks.
Book your course in
Berlitz Webshop
Find out more
Fill in the form below and we'll contact you to discuss your learning options and answer any questions you may have.