Our group language classes for kids and teens let your child have fun and stay motivated while taking the plunge into foreign-language learning. This opens up new opportunities – whether that be at school or in their future career choices.
We offer face-to-face or videoconference courses. The latter are ideal for those who require a more flexible schedule or don't have the time to come to one of our centers. In order to participate in the sessions, all you need is a device with an internet connection and to be willing to learn. These classes will be held through platforms such as Teams, Hangouts or Zoom.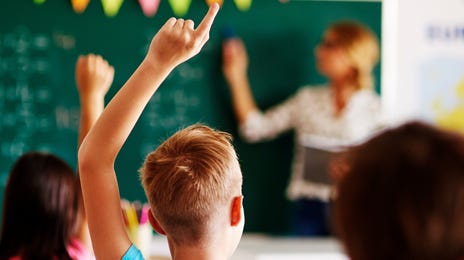 Groups according to age and level
Discover (ages 4 to 7): They will discover the world around them by learning a new language.
Explore (ages 8 to 11): They will explore and learn about a new culture and its lifestyles.
Achieve (ages 12 to 15): They will achieve a new level of understanding of the language and gain useful skills for the real world.
Lead (16+): They will learn what leadership is and discover the world through cultural understanding.
Have fun learning a new language with after-school classes
In accordance with our educational concept, children and teenagers are divided into small groups depending on their age and level. This encourages interaction and fosters rapid progress and a relaxed atmosphere. The Berlitz experience is entirely different from school life – there's no pressure or rote memorization, just plenty of fun and lots of motivation!
The benefits of our kids and teens courses:
Regular language instruction after school.
Grouping by proficiency and age. 
Age-appropriate and varied teaching materials. 
Specially trained native-speaking teachers. 
Small groups (four to six students).
Find out more
Fill in the form below and we'll contact you to discuss your learning options and answer any questions you may have.