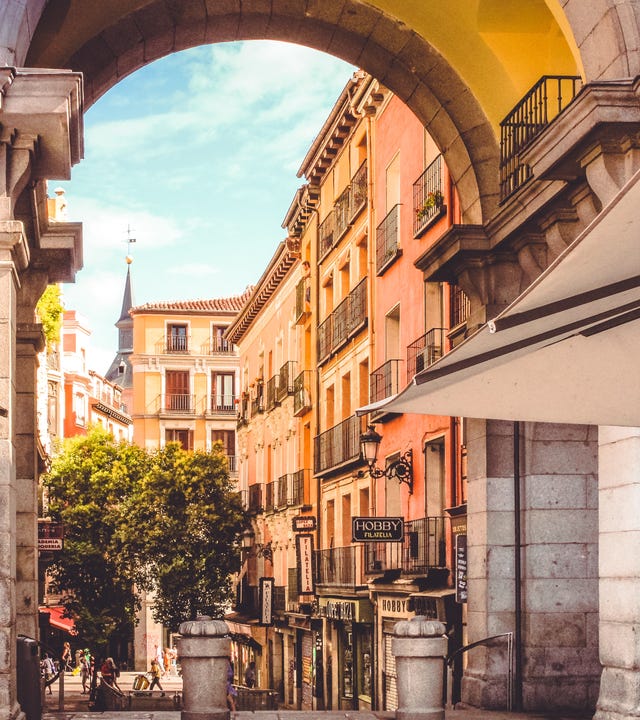 Madrid Cea Bermúdez language center
Address:
Cea Bermúdez, 50,
Madrid 28003
Office Hours:
Monday - Friday

08:00 - 21:30

Saturday

10:15 - 13:15
Why study at Cea Bermúdez

Immersion: The Berlitz Method immerses students in their new language and its culture, developing the skills required to communicate effectively.
Speed: Thanks to our proven method, Berlitz offers you the fastest and most effective way to learn a new language.
Cultural understanding: Berlitz is the only language school in Cea Bermúdez that teaches languages ​from both a social and professional point of view.
Flexibility: We offer maximum flexibility to all our students as well as companies by offering private or group classes face-to-face and online (or both). All our programs are completely customizable to cater your needs.
Spanish courses in Cea Bermúdez for expatriates, and foreigners: Learn Spanish with the experts and immerse yourself in the language and its culture.
Continuing Education: Take part in exclusive seminars in the areas of management, project management, coaching, leadership and more.
Location of Berlitz Cea Bermúdez
This center is located in the Cea Bermúdez area, in the Plaza de Cristo Rey area. Near our center, you can find the Clinic Hospital and the Vallehermoso sport area. Berlitz Cea Bermúdez is easily accessible by private or public transport.

Languages available at Berlitz Cea Bermúdez:
Spanish
English
German
French
Italian
Portuguese
More on request
Find out more
Fill in the form below and we'll contact you to discuss your learning options and answer any questions you may have.