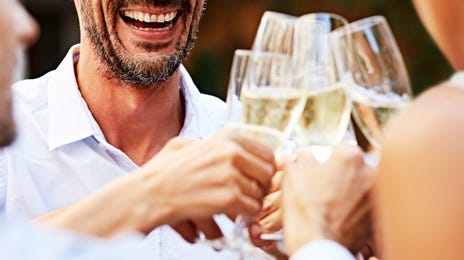 Why Learn French Online at Berlitz?
Berlitz is one of the world's leading providers of language training and intercultural services. We have perfected our French courses so that everyone can access the instruction that best fits their personal lifestyle and learning goals. All our language trainers are fluent speakers and during the lessons the focus is on verbal communication so that you learn the language in the context of real life situations. French lessons are designed to teach you not only vocabulary and grammar, but also accents, colloquialisms, and idioms so that you end up speaking French as authentically as possible.
Why you should learn French online with Berlitz
Flexibility:
Our Berlitz French courses offer you maximum flexibility and let you decide when, where and how often you want to practice French online.
Individuality:
Every person is different. At Berlitz, we recognized this early on, which is why we design all of our French courses to meet the personal needs of our students.
Progress:
Our students are only as good as our learning methods. That's why we use technological innovations to constantly optimize our French lessons.
Experience:
Berlitz has been around for over 140 years. We have used this time to pass on proven learning processes to our language teachers, so that this can be optimally applied in French classes.
Universality:
Learning a new language also means thinking outside the box. Therefore, it is important to us to also integrate cultural contexts and characteristics into the language course.
Frequently asked questions (FAQ)
The language courses start regularly on different dates. The in-person classes in our language schools take place on fixed dates. Our online courses can usually be booked flexibly - often very spontaneously. Please contact us to find out when the next course starts.
Yes, at Berlitz we also offer intensive courses in the form of seminars, language trips, and total immersion, among others. However, with many of our online courses, you can also decide for yourself how often and for how long you would like to learn French.
In order to receive a recognized Berlitz certificate at the end of the language course, you must take a final test. However, this is not necessary if you wish to forgo the certificate. Before the start of most French courses, there is a language test to assess your language level and find the right language course for you.
Find out more
Fill in the form below and we'll contact you to discuss your learning options and answer any questions you may have.