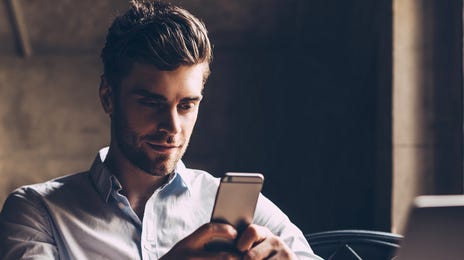 Why learn Hebrew online at Berlitz?
Inspired to learn Modern Hebrew in light of Israel's growing influence in the world of international business? Want to get closer to Jewish culture and history? Or perhaps you're thinking about pursuing a career in areas such as government, diplomacy, intelligence and military. No matter your motive, learning Hebrew online with Berlitz is an incredibly pragmatic thing to do to help you achieve your goals.
We design our online Hebrew classes flexibly to make your life easier in achieving fluency in Modern Hebrew. We have over 100 years of teaching experience and a history full of quality and flexibility so that you can learn in a way that suits you best. We've continually improved our teaching methods and can now offer a comprehensive portfolio thanks to the latest innovations of online tech.
As a result, you'll learn to communicate confidently and succeed in an international environment.
Our online Hebrew classes
Benefits of learning Hebrew online at Berlitz
Study at your own pace with total flexibility
Choose when you'll take your classes. Our flexible online courses will help you develop real-world language skills and reach fluency, wherever you are.
International teaching standard
We have a quality teaching standard, recognized in all corners of the world. You can be confident in our commitment to your learning and success.
Experience
We've been around for over 140 years. We've used this time to pass on proven learning processes (including our widely successful Berlitz Method) to our language teachers to apply in their teaching.

Frequently asked questions (FAQ)
The Berlitz method is a proven technique that will help to give you the language skills and confidence you need to reach fluency quickly and efficiently. Reaching fluency will also depend on your time investment - so bring enthusiasm and commitment and you're partway there!
As above, it depends entirely on your personal language learning goals and how quickly you plan to achieve them. We recommend practising as often as possible, even if it's only a few minutes a day. However, you are not required to practice daily. We have many courses of varying intensity so that busy participants also have the flexibility to fit language learning around their life.
Yes. Children from the age of four can study with us online.
Find out more
Fill in the form below and we'll contact you to discuss your learning options and answer any questions you may have.