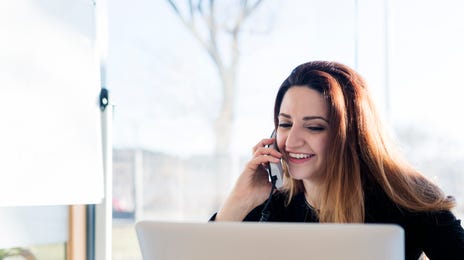 Learn Italian online with Berlitz
If you decide to join one of our online courses, we at Berlitz offer you numerous choices to learn Italian in a self-directed and self-paced way. We offer a flexible schedule as well as flexible payment options, making it possible for anyone to participate in one of our online Italian courses.
During your language course, there are regular milestones where you can check if you are on the right track or if you should access additional support. This will allow you to make even faster progress and optimize your learning process.
Our online Italian classes
Why you should learn Italian with Berlitz
Flexibility:
Our Berlitz Italian courses offer you maximum flexibility and let you decide when, where, and how often you want to practice Italian online.
Individuality:
Every person is different. At Berlitz, we recognized this early on, which is why we design all of our Italian courses to meet the personal needs of our students.
Progress:
Our students are only as good as our learning methods. That's why we use technological innovations to constantly optimize our Italian lessons.
Experience:
Berlitz has been around for over 140 years. We have used this time to pass on proven learning processes to our language teachers, so that this can be optimally applied in Italian classes.
Universality:
Learning a new language also means thinking outside the box. Therefore, it is important to us to also integrate cultural contexts and characteristics into the language course.
Frequently asked questions (FAQ)
Our language trainers usually specify the topics that will be discussed in class. However, you are welcome to suggest topics yourself and thus help shape the lessons according to your ideas. In many of our online courses, we suggest topics from which you can choose the one that interests you the most.
If you choose one of our group courses, you can also register for it together.
We are aware that everyone has a different learning pace, and everyone also has different amounts of time available to learn Italian online. Therefore, we have found different ways to offer our students a choice of language course that best suits their learning pace.
Find out more
Fill in the form below and we'll contact you to discuss your learning options and answer any questions you may have.