The ability to speak French will open doors for you in your career and social circles, and it will also foster inclusiveness and a sense of belonging wherever you travel across the country. 
Our Berlitz Language Schools in Vienna offers a range of French courses from intense one-on-one instruction, to social small group learning. We combine over a century of educational experience with the latest linguistic research and techniques, to provide you with a quality education that will give you skills that last a lifetime.
Berlitz Language Centres in Vienna
With Berlitz, you can learn French in two different language centers conveniently located in downtown Vienna. In between your French classes in Vienna, you can drop into the many nearby shops, restaurants, and cafes.
In-person French classes in Vienna
We offer a range of in-person courses at our Vienna Language Schools, including one-on-one training as well as small group lessons. Working face-to-face in a supportive environment you practice your new skills in real-life conversations, getting instant feedback and guidance on your form, while learning the nuances of in-person communication.
Got a specific goal in mind? Our private classes are 100% customized to help you achieve your goals. We tailor the content to your interests and work with you to ensure you achieve what you want in the timeframe that you need.
Learn French in Vienna, interact and make new friends in our small group classes. Perfect for people who enjoy social learning, our group classes will have you speaking in French with your peers from day one.
Intensive
Need to learn French fast? Take a deep dive into the language and immerse yourself in French with our intensive courses that are designed to get you fluent fast.
Online French classes
You're busy, we get that. That's why we offer flexible online learning options so that you can learn French at a time and at a place that's convenient for you.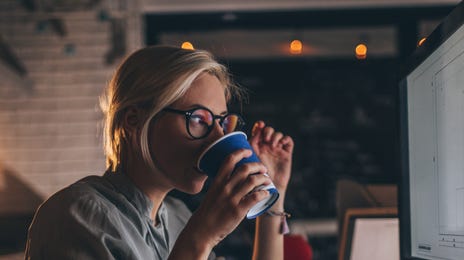 Why study with Berlitz
When you learn French in Vienna with Berlitz you get results. We offer personalized courses designed to fit your lifestyle and learning preferences. So, whether you're learning for work, travel, or for personal interest, we have a course that's perfect for you.
Benefits of learning French with Berlitz
As French is one of the most spoken languages in Europe, having a working understanding of French will open employment, educational and social doors for you, all while stimulating your mind and opening a new world of art and culture.
Learn how you like
We offer a truly personalized learning experience, so you can fit study around your life. Whether you want to learn intensively or progressively, one-on-one or in a small group setting, online or in-person, we can tailor a course to suit your wants and needs.
Other language classes in Vienna
Frequently Asked Questions
We have 2 Berlitz language centers in Vienna where you can follow your French classes. Both are located in or next to the city center so access by public transport is easy.
Absolutely! Our language schools in Vienna are open in the evening so people who wish to learn French after school or after work can attend our classes.
Yes, Berlitz offers intensive classes, also called Total Immersion. It's perfect if you want to learn French fast as this is the quickest and most efficient way to master a new language.
Find out more
Contact us today with your questions. We can work together to find the course that's right for you – with no obligation on your part. Your Berlitz team will contact you shortly.